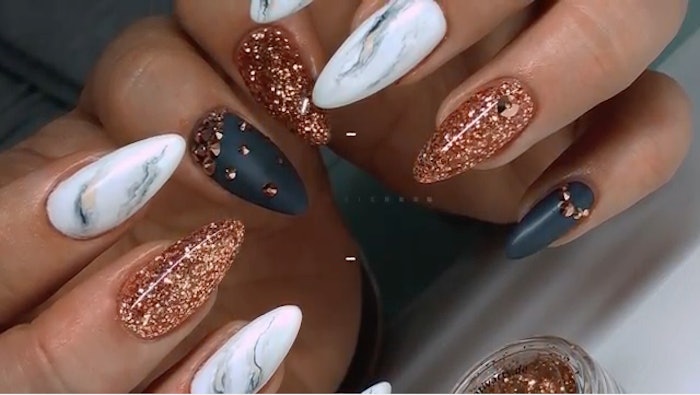 Franziska Christensen of fanzis.com shows us how to achieve a Realistic Marble Nail with this new technique.
+ Apply first coat of white, cure as a base. Apply second coat and leave wet.
+ Paint strokes onto the wet coat, blend in to create a marble effect.
+ Finish with top coat.
Images/video: Franziska Christensen of fanzis.com