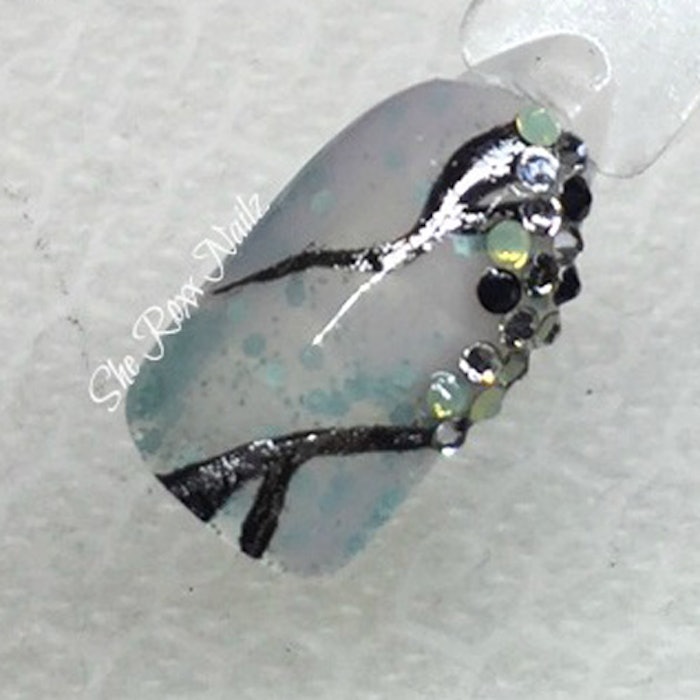 Marbled and stone nails are an exploding trend in nail art right now. Follow along as Meegan of @sheroxxnailz shows how to do this cracked stone manicure with acrylic.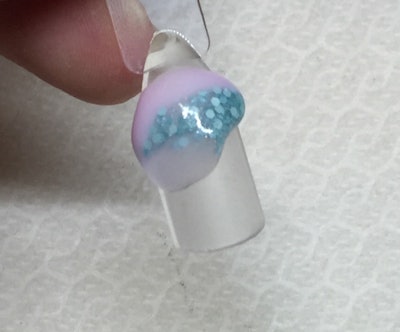 Step 1: Prepare a tip or an acrylic extension with your first thin layer of clear acrylic. Then apply a bead of each color (clear, pastel pink, matte glitter sky blue) as quickly as you can so that you can swirl the 3 colors together. While moving the acrylic into place be careful not to overwork the design and accidentally ruin the marble effect.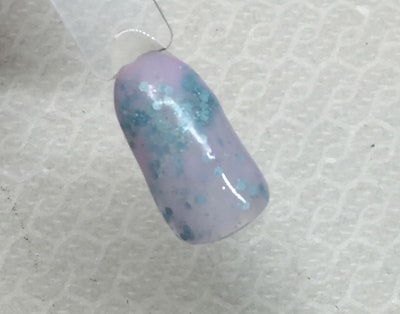 Step 2: Apply a thin layer of clear acrylic to protect the glitter used. If doing this on a client, pinch the extension.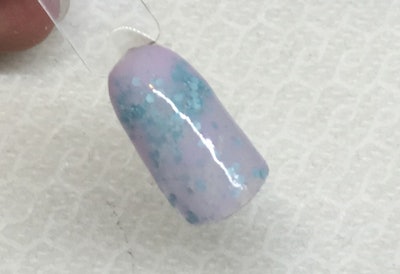 Step 3: File the nail into shape. Clean away any dust.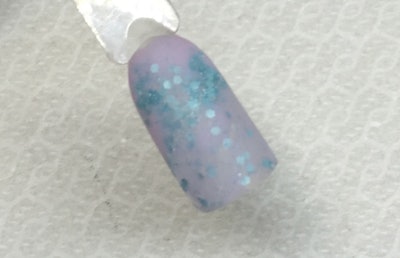 Step 4: Use a striper brush to apply the cracked effect in your stone, draw directly over the acrylic with black gel nail art paint. Cure for 2 min.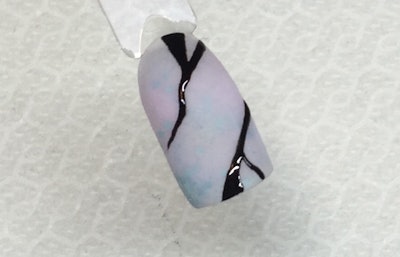 Step 5: After the design has cured for 2 min, apply silver nail art foil to the black gel accents. Flash cure for 30 seconds.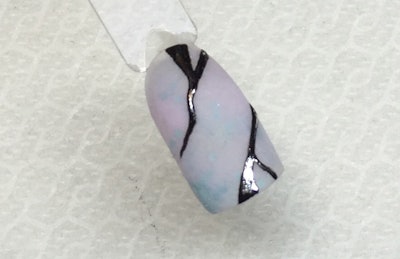 Step 6: Use a silicone paint shaper to remove some bits of foil so they look more "cracked." You can also clean up any foil that has gotten on the marble design.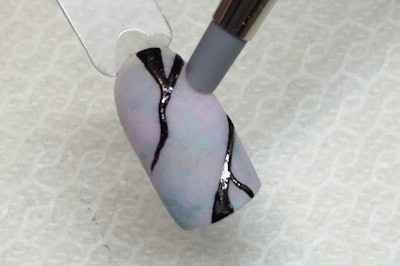 Step 7: Apply a "non tacky layer" top coat to the nail, but only on the acrylic and NOT the gel/foil accent. Flash cure for 30 seconds.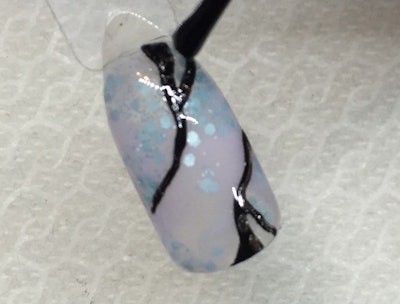 Step 8: Now apply a second layer of top coat over the entire nail as normal and cure for 2 full min.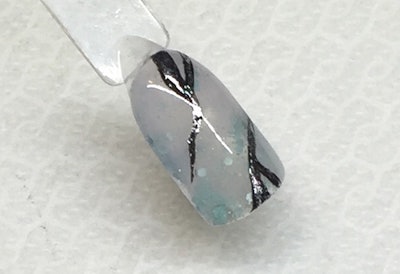 Step 9: Remove the nail from the light and inspect your design. At this point you can be finished OR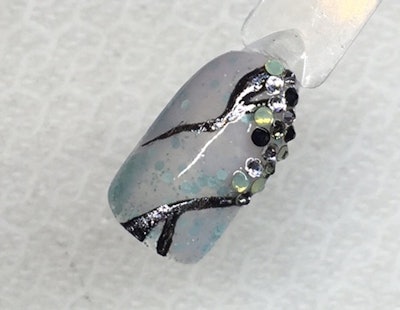 Step 10: You can decide to add even more flare and put on some Swarovski crystals!
The possibilities are endless, here are some more examples of marbled acrylic nail art designs.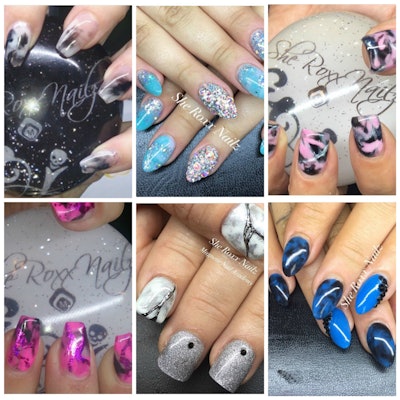 See another marbled design by Meegan in Pantone's Colors of the Year for 2016.
See more from Meegan:
Facebook: facebook.com/She0Roxx0Nailz
Instagram: @sheroxxnailz
Twitter: @SheRoxxNailz
Pinterest: pinterest.com/SheRoxxNailz
Images: Meegan Roxx Nailz of @sheroxxnailz