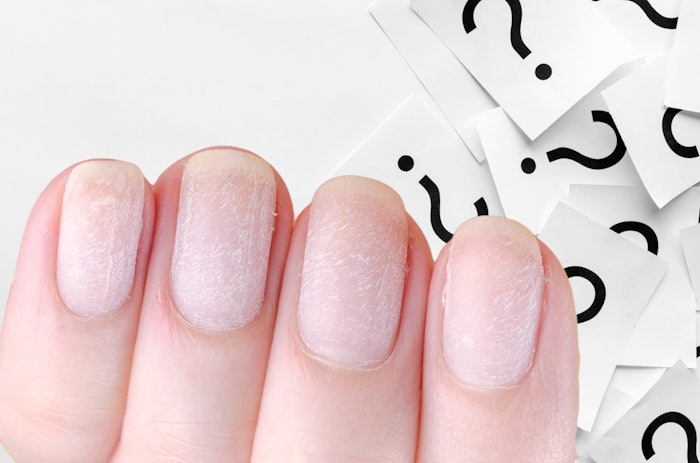 You've read about Repairing Nail Damage in Nailpro's latest Nail Clinic column. Test what you've learned with this quiz.
Answers are provided below
1. Nails are made up of a protein called:
A. Collagen
B. Keratin
C. Elastin
2. Which of these everyday practices can damage nails?
A. Using hand sanitizer
B. Household cleaning
C. Using Soap
D. All of the Above
3. What nail technician mishaps can also damage nails?
A. Over-filing or aggressively buffing nails
B. Using and LED nail lamp
C. Applying a paraffin hand treatment
D. Talking about your ex-boyfriend
4. Can overusing hardening treatments cause nail damage?
A. True
B. False
5. Which of the following is not a type of nail repair treatment?
A. Crosslinking Treatment
B. Nourishing Nail Treatments
C. Exfoliating Treatments
D. Film-Forming Treatments
6. Since the industry is phasing out formaldehyde, what other crosslinkers have been used in its place?
A. Glyoxal
B. Dimethyl Urea
C. Hexanal
D. All of the Above
Answers: 1) B 2) D 3) A 4) A 5) C 6) D