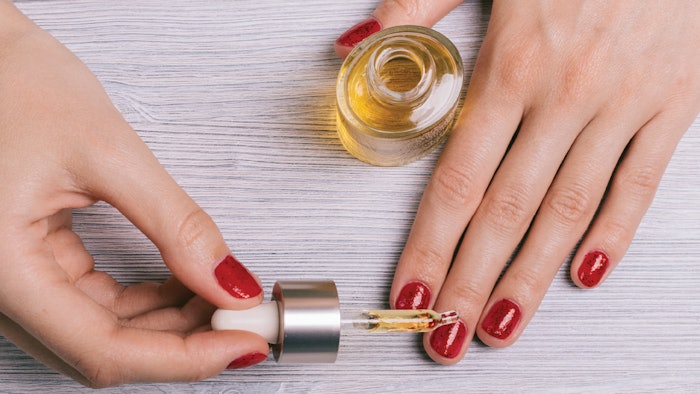 Hydration is not only important to your inner wellbeing but to your nails and cuticles as well.
Healthy and hydrated nails are smooth and uniform in color and appearance. Dehydrated nails are brittle and fragile and may split and produce ridges. Exposure to chemicals such as acetone, hand sanitizers and cleaning formulas, as well as harsh weather conditions, can create unhealthy and dehydrated nails.
Apply products that contain natural oils and butters to hydrate skin and nails any time of year, and especially during the cold winter season!
Natural Butters
Natural butters are loaded with nutrients that help improve skin and provide added hydration.
Shea butter increases collagen and nail strength and heals dry cuticles.
Mango butter softens hand skin, protects skin from sunlight and neutralizes inflammation.
Cocoa butter is high in antioxidants and fatty acids that help treat brittle nails.
Kokum butter is derived from the seeds of the fruit-bearing kokum tree, which is primarily cultivated in India. Kokum butter is used for its anti-bacterial and anti-inflammatory properties, which help treat burns, wounds and cracked feet.
Nail Slugging Routine for Dry Cuticles 
Dry weather conditions and damage from acrylics can lead to peeled and split nails and cuticles. "Slugging" your nails and cuticles can help them stay moisturized.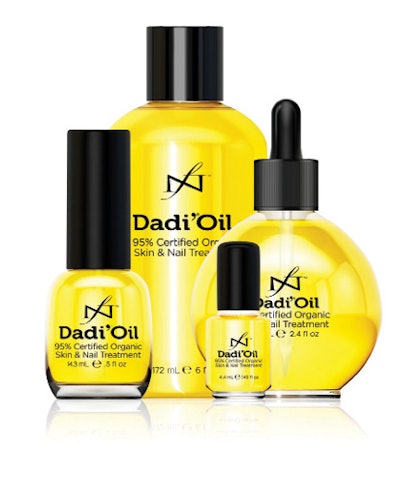 Nail slugging involves rubbing the nails and cuticles with a cuticle oil, then slathering them with a thicker moisturizer, such as Vaseline or Aquaphor. For added moisture, seek cuticle oils with vitamin E or jojoba oil. Famous Names Dadi' Oil, the 2022 Readers' Choice Award winner for Best Cuticle Oil, contains both!
Dr. Charles Puza, MD, who shared a nail slugging tutorial on TikTok, and other experts agree that nail slugging can help improve overall nail health and result in stronger, less brittle nails. Puza recommends "slugging" your nails at least once per day and repeating after each time you wash your hands. 
Natural Oils
Natural oils are a great way to treat dehydrated nails and skin.
Jojoba oil contains vitamins E and B and minerals like copper and iron, all of which help hydrate skin and nails.
Tea tree oil appears to have antifungal properties that many claim help treat foot and nail fungus.
Avocado oil contains potassium, which boosts keratin and results in stronger nails and softer cuticles.
Almond oil is rich in antioxidants and vitamins A, B and E, all of which protect nails and cuticles from cracking and dryness.
Lemon oil can help improve nail brightness and treat damaged nails.
Instruct your clients to care for their nails and cuticles at home, between appointments and especially during harsh winters.
Always keep yourself, and your nails and cuticles, healthy and hydrated. It's just like the old saying goes, "Your health is your wealth."