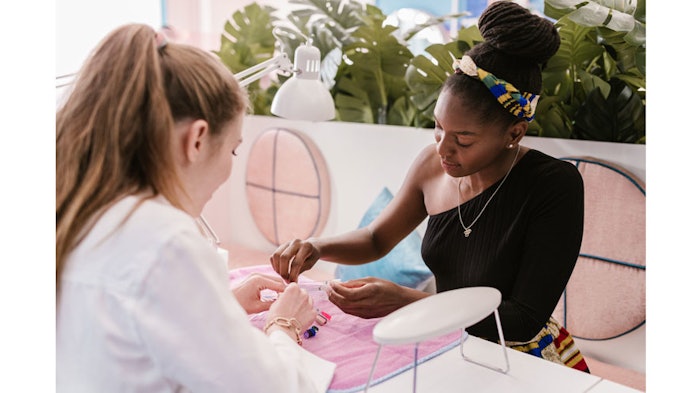 Salons are for pampering and self-care. When your clients leave at the end of their session, they want to feel rejuvenated and good. You owe it to them to offer an environment where they can feel relaxed, calm and comfortable while getting their services. Besides, the modern consumer is after a great experience, salons included. Most are willing to pay more for an experience that feels worthwhile. Moreover, your salon environment plays a crucial role in your clients' overall salon experience. So, creating a relaxing environment in your salon can translate to happy and satisfied clients who turn to repeat customers and increased revenue. Read on to discover several ways that you can make your salon environment calm and relaxing.
Add Plants
Consider putting live greenery at different spots in your salon. Besides adding an aesthetic appeal, they can help you create peace and tranquility in the space. Plants are known to have calm-inducing qualities that work well in alleviating symptoms of stress and depression. They also help remove toxins in the air for good air quality while creating a relaxing environment.
Thanks to technology, you can easily grow plants indoors using indoor grow tents to provide the ideal grow conditions for your plants. You can get an indoor grow tent kit with the features you need, including the tent, lighting ventilation equipment and other accessories.
Soft Music
Soft music has a relaxing and soothing effect. In addition, it helps reduce outside noises that can otherwise be distracting and chaotic. Playing it in your salon can help you create a calm environment and help your clients feel relaxed as they get their treatment, especially in the spa and massage rooms if your nail salon offers those treatments. Think of natural sounds such as waterfalls, birdsongs, pulsing rain or crashing waves.
Right Lighting
Bright light can be blinding and too harsh to the eyes. But, make it too dim, and your clients will be straining their eyes too much. You want a balance that can soothe your clients to shut their eyes and enjoy their treatments. Consider using a variety of lighting in different salon areas. Additionally, consider the placements of the lights and type of lighting to ensure that the lighting complements the interior for that appeal.
Organize 
Stepping in a disorganized place can be distracting and makes it harder to calm the mind. For a relaxing experience, you do not want your clients thinking about the clutter and the mess in the space. Keep your salon clean and dustbins hidden. In addition, declutter the counters and keep everything well organized on the shelves and storage areas. It would also be great to organize all the cords to avoid them lying all over the place.
Comfortable Furniture
Comfort comes to mind when you think about a relaxing environment. You do not want your clients tolerating back pains or feeling tired as they get their services. Comfort should be your guiding star when purchasing your salon furniture. Think ergonomic choices that provide back support and comfortable feet and arm rests. Additionally, consider using different seating for different areas. For instance, a comfortable couch can be perfect for the waiting area.
Nice Smells
Salon products come in different smells, some too pungent for the nose due to the different chemicals contained in them. Pungent smells in the salon can be a put off for so many people, especially moms who carry their little ones to the salon. Besides this, the smells can inhibit your efforts of creating a relaxing environment. While you cannot avoid using different products, adding some scented candles, burning incense or using oil diffusers in the space can help keep your salon smelling fresh and welcoming. Keep in mind your clients may be sensitive to strong aromas, so consider mild scents.
Proper Color Choices
Different colors have different effects on the mind. You can make choices that promote tranquility, calmness and relaxation to achieve the best atmosphere in your salon. For instance, blues promote calm and relaxation, while whites and pastels are soothing. Pick a theme that works for you, and incorporate it throughout the space including the walls, furniture, paintings, staff uniform and more.
Salon clients want to relax and feel good. Thus, creating a relaxing and calm environment can be your strongest market differentiator for your salon business. Creating such an environment is easy. Consider choosing relaxing colors, soft music, nice smells, plants, comfortable furniture and aromatherapy. Keeping the place organized and clean is equally crucial in creating a calm and relaxing atmosphere.
About the Author
Ana Cage is a passionate nail artist and uses spare time to write and inform people about beauty treatments based on her experience.