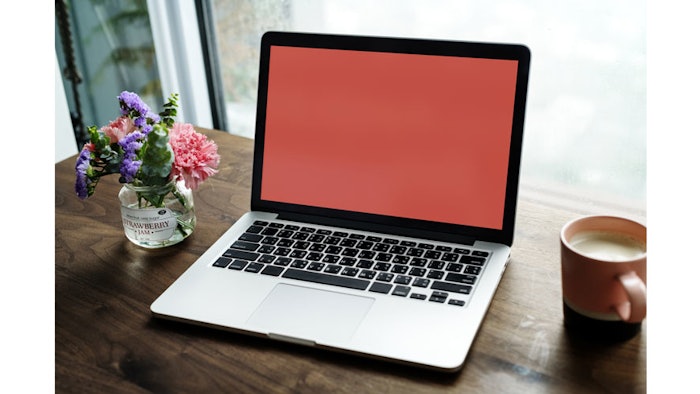 Courtesy of Dreamstime.com
As a brick-and-mortar business, it can be easy to ignore the need to have an online presence for your nail salon. After all, your clients know where to find you when they need your services. However, we are living in the digital era where almost everything is happening over the internet. If you fail to grow your nail salon's online presence, you risk falling behind the competition. Perhaps understanding what is in it for your nail salon will convince you otherwise. That is why we have highlighted the following benefits that your business stands to gain by growing an online presence.
Increased Brand Awareness
Your goal is to increase foot traffic to your nail salon to reach or even surpass your revenue targets. The only sure way to achieve this is by spreading awareness of your presence to more people. The internet gives you a platform to cast your net wider and reach millions of people. Moreover, using the right tools and techniques to rank higher in the search engines increases online visibility to your target audience.
Ensure that you invest in SEO to increase your chances of appearing on the first page of search engine results when people search about nail services. In addition, by listing your nail salon in local directories such as Google My Business, your business will appear in search results for users who search "nail salons near me." This means relevant audiences who can turn into clients.
Improved Customer Service
The modern consumer prefers interacting with brands online from wherever they are and at any given time. If you have an online presence, your business stays open even after closing the physical doors. This allows you to continue engaging with your customers who contact your business via website or social media after closing hours. Being prompt in handling client concerns and queries puts your nail salon in good standing with them. However, make sure to set boundaries that work for you and your needs when responding to messages after hours. In addition, enabling online booking increases convenience. Just be sure to offer a great user experience to reap the rewards. 
Moreover, engaging with your clients online gives you an avenue to get to know them better. If you can apply analytical tools to find insights into what your clients think about your business, their interests, preferences and more, it becomes easy to optimize your services to serve them better.
More Credibility
Online reviews have become credible just as personal recommendations. If someone hears about your nail services, they will likely head to the internet to learn more about your nail salon before making a decision to visit physically. If they cannot find you online, they may be skeptical of the recommendation.
As said earlier, improving the SEO strategy of your website can help you be found by making it easy to rank higher in search engine results. Moreover, if you have quality backlinks from credible and authoritative sources, it enhances your credibility in the nail salon industry and helps build trust. You could work with a reliable SEO agency to benefit from their link-building services for the best results.
Enhanced Client Relationships
Clients find it easy to do business with brands they know. If you want to create repeat and loyal customers, building meaningful relationships with your clients is crucial. Your nail salon website, blog, email marketing and social pages create an avenue to forge long-term relationships with your clients. 
Use social media to create a community where your clients can gather to interact with your brand. Post valuable information, and engage with them in the comment section. In addition, monitor brand mentions and ensure prompt responses. You can also use your online presence to appreciate your clients through incentives such as offers and discounts.
A Platform To Display Your Work
Showcasing your work is one of the best ways to convince people of what you can do. Your website and social media pages give you the perfect platform to display your amazing work and share more about your nail salon. Take pictures of your nail art, and share them on Instagram, Pinterest and Facebook—and any other networks you use. You can also encourage your clients to share pictures of their beautiful nail sets on their social media and tag you. Another great idea is to create tutorial videos for your YouTube channel. Besides portraying yourself as an authority, it is a great opportunity to make more money.
In this age of the internet, growing an online presence is no longer a debate, but a necessity. Your nail salon can benefit greatly from being available online. For starters, it is an incredible way to grow your brand awareness. Additionally, it proves your credibility and gives a platform to nurture client relationships and improve customer service. You can also use the various platforms to showcase your work to gain more clients.
About the Author
Ana Cage is a passionate nail artist and uses spare time to write and inform people about beauty treatments based on her experience.