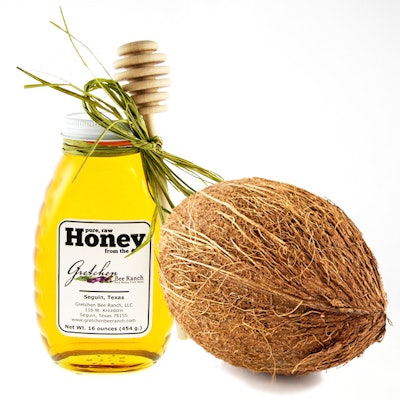 Transform your salon into a relaxing island oasis with exotic scents. The House of Polish of Beverly Hills, CA suggests this specialty hydrating service to any client suffering from dry skin.
1. Add a sanitizing tablet and organic coconut oil to warm water. Allow feet to soak for 5 – 10 minutes.
2. Use a citrus-scented scrub to exfoliate the client's legs and feet. Then, apply a thin layer of raw honey onto the skin and let it absorb for a few minutes. Rinse off the honey with warm water.
3. Next, apply a cucumber mask to the legs and feet. Leave it on for several minutes, then remove with warm water and pat skin dry.
4. Finally, massage a coconut melon-scented lotion onto the legs and feet. Finish the service with a polish application.
[Images: Flickr Creative Commons via Thien Gretchen and Horia Varlan]