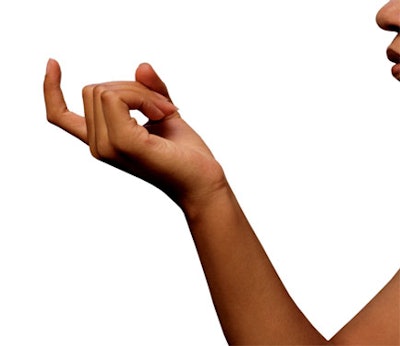 When you're first starting off in your career or at your own studio, it can be difficult to make clients appear from seemingly nowhere. To help get you started, here are a few pointers for getting those first people in the door. 
»
Define yourself. You want to make your services personal, not just a standard manicure from just another nail salon. Says tech Doreen Benally Begay, "When I started out as a new tech, I had business cards made with my picture on it [to brand myself]. I also listed other services I do on the backside of the card."
Entice new clients with competitive prices. Nail tech Thelma May Slaney shares, "I started with very discounted services for the first year and raised my prices after my first anniversary in business. I gained lots of clients that way!"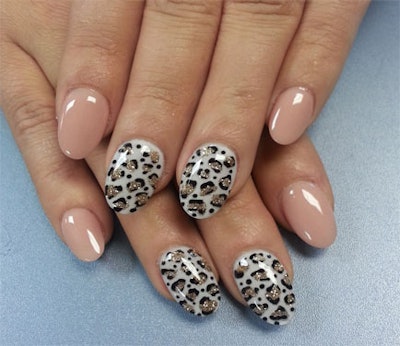 One of Phuong's designs from Instagram.
Note: good lighting and a neutral background that lets the nails speak for themselves.
Use Instagram.
More and more people are turning to the photo-sharing app to discover new products and services. Though his Instagram account began as just the everyday work of a nail tech from New Jersey,
Phuong Luu
has become a recognizable name in the industry. He shares that he knew his account was becoming widely popular when one of his clients went to the mall and had a sales clerks look at her nails and ask her, "Let me guess…"thenailboss" from Instagram?" He now has more women clamoring to him wanting their nails done than he can physically take on as new clients. Make sure your photos are well-lit and the best they can be –
see this article
for tips on that.
Try Facebook advertising. Since everyone is on Facebook already – this can be the perfect medium. Facebook ads can be geared towards people exclusively in your local area, and can be less expensive than other forms of advertising. Make sure the photos on your page are captivating and do offer a discounted service for anyone who likes your page.
Once you have a couple clients, focus on referrals! Friends trust their friends for advice more than they do advertising. Offer free gifts as incentives when your current clients refer new people to you.
[Image: Thinkstock, Phuong Luu]