Back to school season may be a drag for young kids, but it can be a great time to bring in new, young clients who are looking for a way to stand out from the crowd. The first step to success during the fall is zooming in on either your local high school or university. Know their school colors and look up up their calendar of events online — just about every school has one easily accessible on their website. When taking a peek at their calendar, note a few key dates: the day their school year begins, the date of their homecoming game and dance, and any other key social events you may see listed. Having this inside knowledge can help you succeed in capturing your audience. Once you know this info, take a peek at all five of these tips for generating business from nearby schools.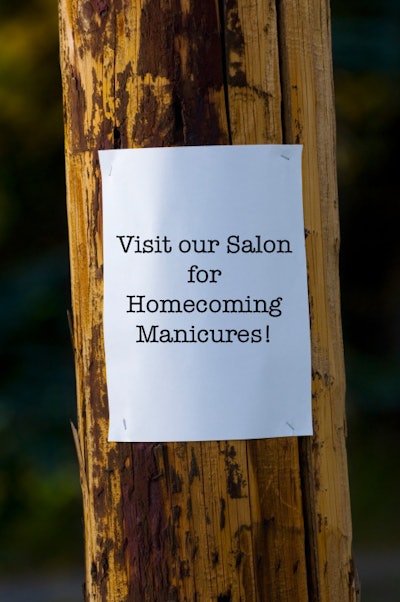 Aside from Prom, Homecoming can be one of the biggest social events of the year at high schools. If your salon is near a high school, begin posting fliers near the campus, including nail specials and designs on the weekend of homecoming as well as the week before. Since many young girls don't have a set nail studio they prefer yet, getting your name out there early is a great way to bring girls in as customers again in the future when they are looking for Prom nails, everyday nails, or even wedding nails in the area later down the road.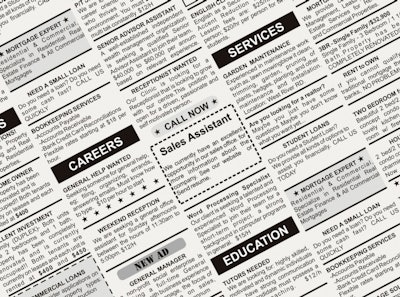 Advertising is crucial! School newspapers are an inexpensive but well-targeted outlet for your marketing campaign. Many school circulations aren't able to function without the help from nearby businesses, and are often very willing to offer you not only advertisements in their paper's pages, but also coupon inserts. Highlight specials such as 20% off, $5 off a manicure, or a combination deal if students get a mani pedi.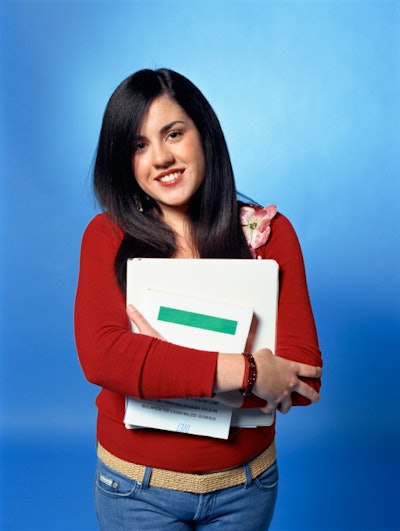 Offering discounts especially for local students is a good way to entice them! Make it a longterm policy in your salon to have a certain percentage discount off all services when a student shows their school ID. Also advertising this promotion through fliers and the school paper is helpful. If your local school is a full-fledged university, there are often websites, apps, or lists out there of all the businesses in the area that do school ID discounts. Research online to find out who to contact to have your salon's name on the list.
Prep your salon for game days! Offer football nail art, school mascot nail art, or cute designs using the school colors. If you choose to sponsor a high school sports team, offer personalized nail art for whichever sport they play. You can either give manicures to teams at a discount, or offer a free nail design booth at sporting events to get the word out. When posting special nail designs in advertisements or in the foyer of your salon, be sure to include one straightforward price for a manicure with each type of nail art, as many students are on a budget. Often students will pass up on salon services if they are unsure of the cost because they assume it must be out of their price range.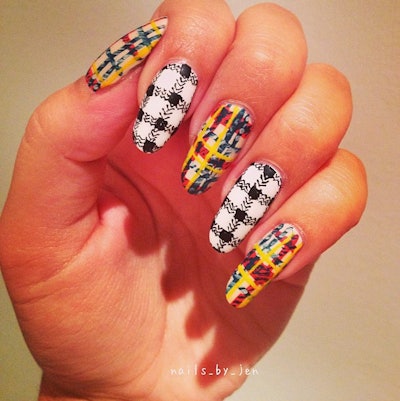 Also offering traditional back to school patterns like plaid and houndstooth are a fun way to excite students coming to your salon. Take a look at our collection of back to school nail art for other images you can use in a student's manicure.
[Photo credits: Missy Olivo-Burgess, Thinkstock/Design Pics, Thinkstock/iStock, Thinkstock/Creatas, Nailpro artists, Jen of IG@nails_by_jen]