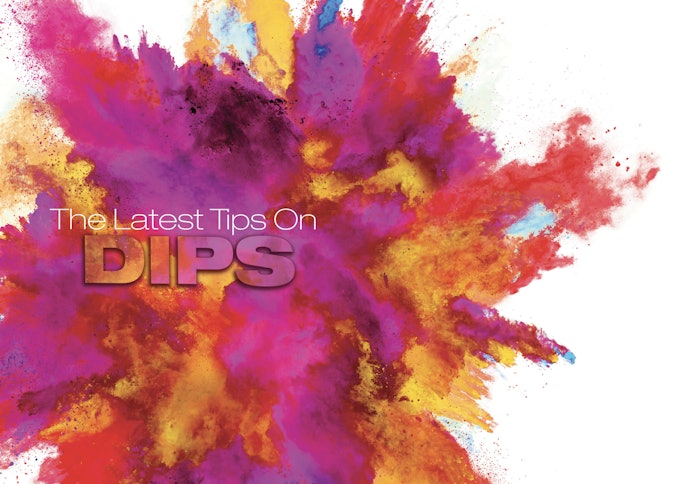 Background courtesy of Dreamstime
Are you looking to provide a flawless dip manicure, or are you still hesitant about using dips and need to learn a few more tips? The first dip product appeared on the market decades ago; however, over the years, dip powders have improved dramatically. Janice (Owens) Thompson, cosmetologist, former educator for Backscratchers and owner of The Beauty Spot, in Ocean Springs, Mississippi, has worked extensively with dip. She explains, "Dip is an interesting product—[the application looks simple; it is all how you learn to control it]."
Feaures/Benefits
For starters, why would nail technicians choose to work with dip products? What is in it for them and their clients? Dana Leotta of Revel Nail mentions these features:
Durability and strength
Crack/chip/water resistance (dip is great for [clients] who work with their hands or who are looking for a long-lasting manicure)
Can work well for those who are trying to grow their nails or even someone who has weak nails [as it can provide durability]
Long-lasting shine
Dip powder can last anywhere from three to five weeks
Jose Pablo Duarte, international and director of education, Costa Rica team, Cuccio, adds: "I recommend dipping as two services in one, because in addition to adding color to the natural nail, it also provides hardness—a resistance comparable to that of an acrylic."
To learn nine dip tricks, continue reading Nailpro's July/August 2022 digital magazine.