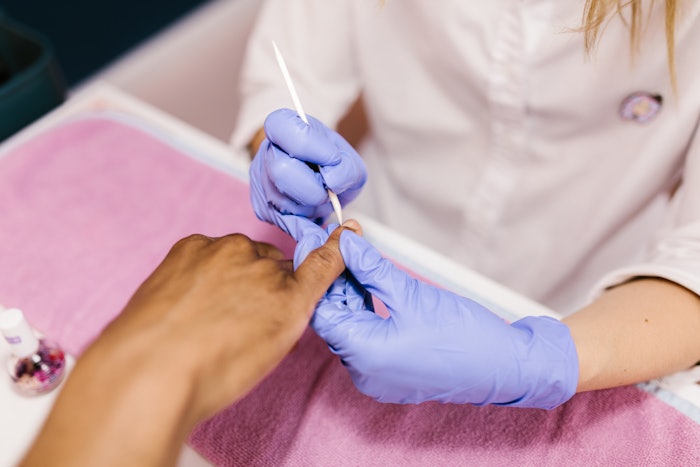 Photo by RODNAE Productions: https://www.pexels.com/photo/hands-pushing-nail-cuticle-of-clients-finger-7755240/
Why is cuticle and nail prep important? 
In a recent reel posted to Instagram, the team at CJ Artistry (@cjartistry), a nail salon based in Sydney, Australia, shares the importance of nail prep before a manicure. 
"Nail prep is a crucial part to make any enhancement last on natural nails," CJ Artistry tells Nailpro. "All techs should understand the importance of this step." 
In the reel, they also offer advice for clients to care for their nails after the appointment, as nail care doesn't stop at the salon. You can share this advice with your clients if they are struggling to care for their nails.
"Make sure you are not biting your nails, you're not picking at your nails and that you're nourishing your nails with a cuticle oil every single day," CJ Artistry says.
The team also emphasizes the importance of nail prep as a way to prevent breakage and lifting for any enhancements. 
"This new generation of nails is all about nail and cuticle care, which starts with prep," CJ Artistry adds.
You can see their reel below for more tips and advice.