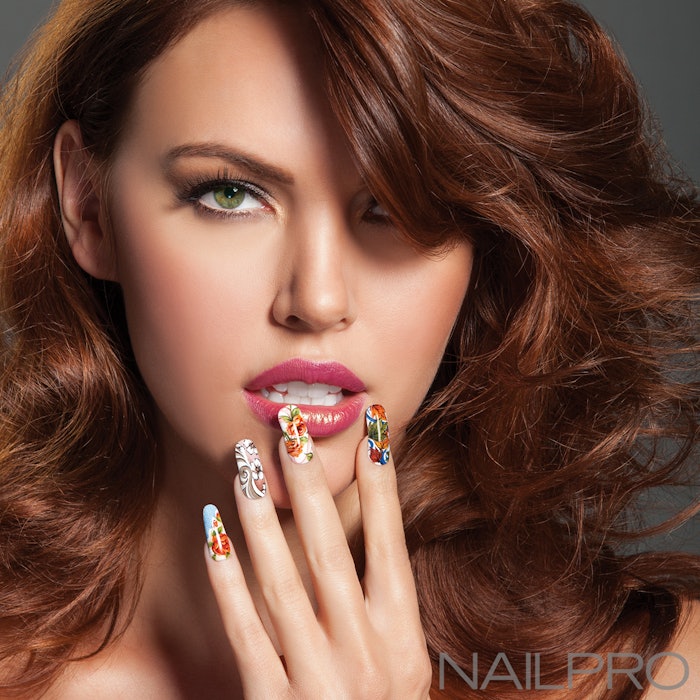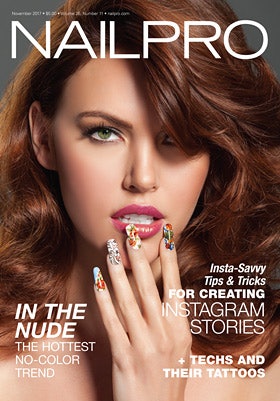 I have long been an admirer of Pisut Masanong's work on social media (@masanong). I am forever amazed by the amount of detail he puts into his work and how some of his designs look practically lifelike. But since he calls Thailand home, I never thought that his nails would grace the cover of NAILPRO—so you can imagine how thrilled I was to have him join us when the opportunity presented itself! Of course, the key was to feature Masanong's fine hand-painting skills, so he created five independent designs, derived from fall fabric and wallpaper patterns, for one cohesive set. Follow to steps below to see how he created the cover look.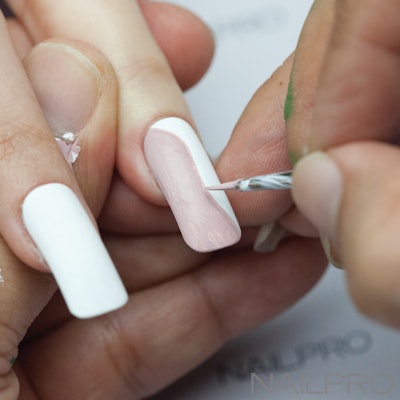 1. Masanong began by prepping the nails and then painting a pink and white base with a detail brush and acrylic paint.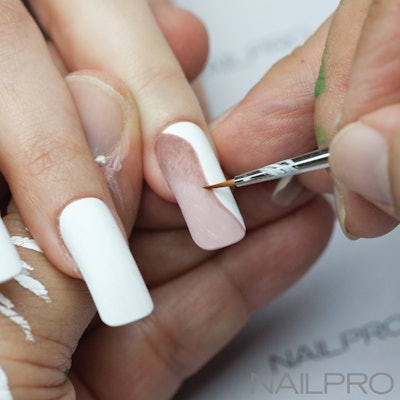 2. He works much like a traditional artist with a paint palette to mix pigments, as much of the realism in his art comes from shading.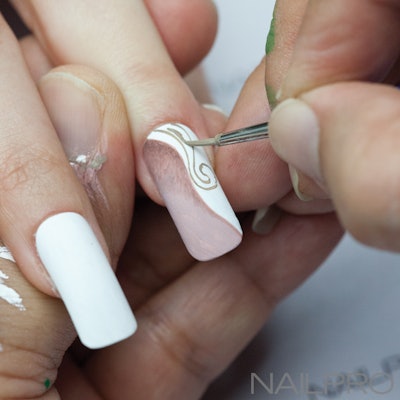 3. The detail brush he used is quite versatile, because it allowed him to paint larger designs as well as create shading.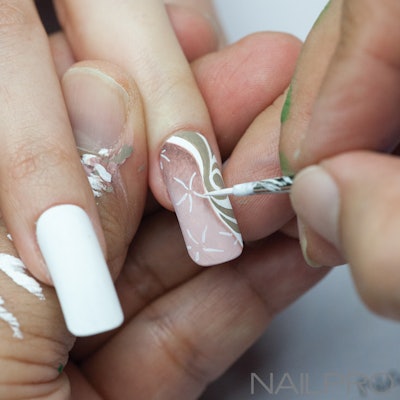 4. Masanong used line drawings as markers for the flowers. This way, he knew how much space he could devote to each.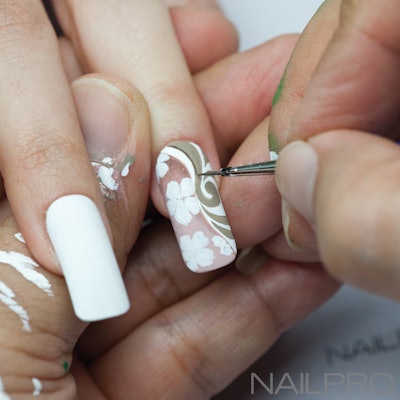 5.  He switched to a fine-tipped detail brush to add detail to the swirl design.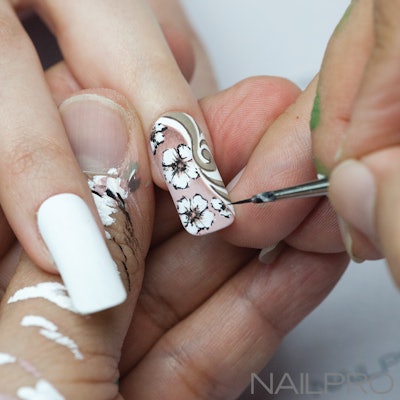 6. The tiny brush allowed Masanong to create delicate flicks of black paint around and at the center of the flowers to create detail and texture.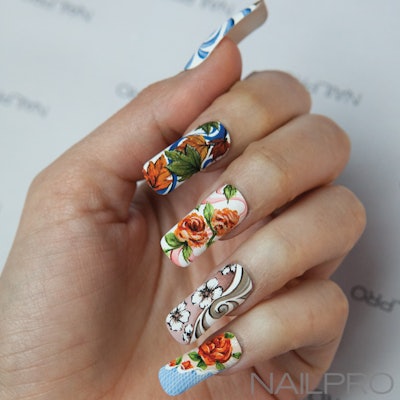 -Stephanie Lavery 
Get your free digital copy of the November 2017 issue here.