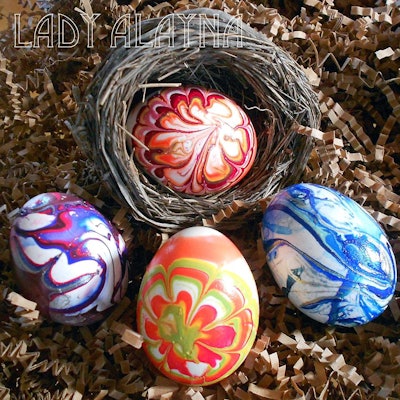 Easter is probably one of the few times of the year you find yourself painting tiny designs on things other than nails – but that doesn't mean you can't utilize your nail art skills to give you an edge in egg-painting.
Salon Salon in New London NH's Apprenticing Manicurist, Alayna Josz (known online as Lady Alayna/@ladyalayna), used a few spare polishes and some hairspray to marble her Easter eggs this year.
How to do it:
Get out some tight fitting latex gloves. Gather bottles of full, vibrant, fluid polish – black, white and clear are good to include, and some metallics are amazing!
For the messy marble: Randomly drip the different colors all around the water. With a toothpick or needle, drag swirls to mix up the color. Push the egg through the surface of the water, and the paint will wrap around it. You need to do it twice, once on each side, to cover the whole egg. Work quickly but carefully because you don't want to drop the egg!
For the veined marble: Sponge or brush a metallic color randomly around the whole egg; let dry. Pick a color (not too light) and drop a few drops onto the surface of the water, letting it spread out. Then take hairspray or disinfectant (do a little trial and error to see which ones will work) and spritz the top of the water, creating a veiny texture. Dip the egg into the water and pull it out. Repeat with the same color or other colors to make beautiful designs. Depending on the colors you use they can end up anywhere from natural to neon!
At the end, dry all eggs either on bottle caps, on a dappen dish, or on a shot glass.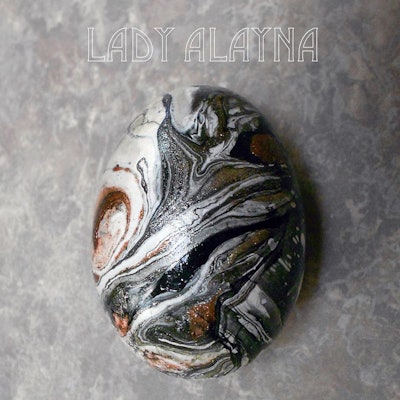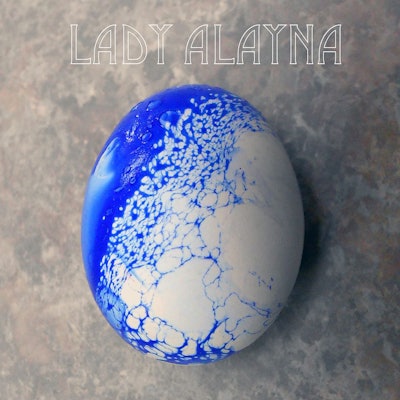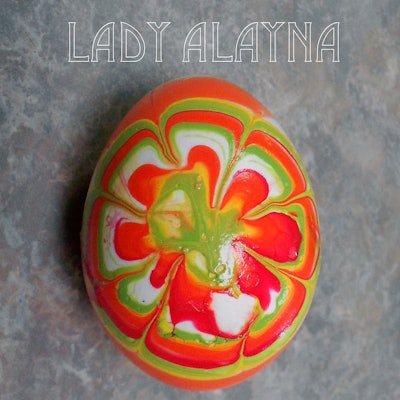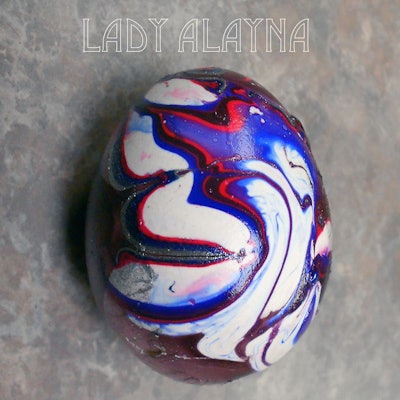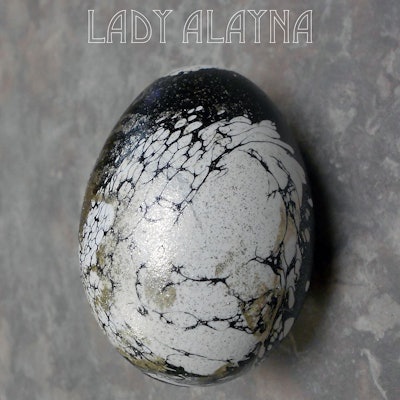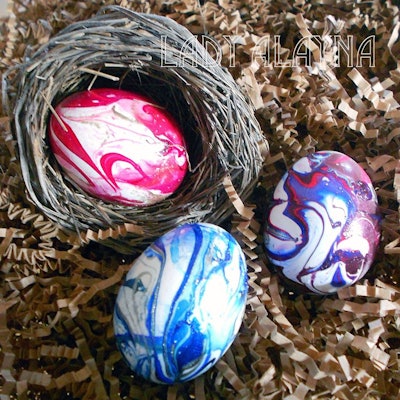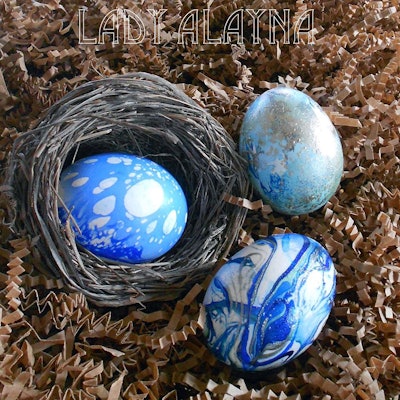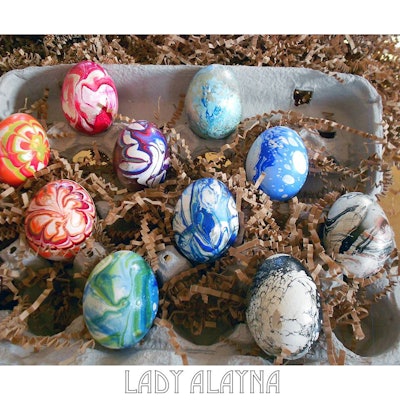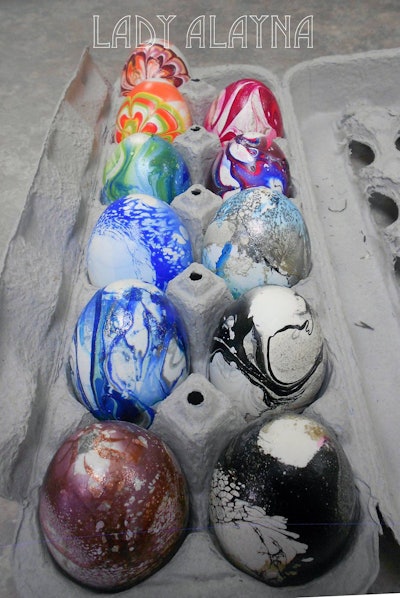 Find Alayna's work online:
Facebook: Lady Alayna
Instagram: @ladyalayna
[Images: Alayna Josz]