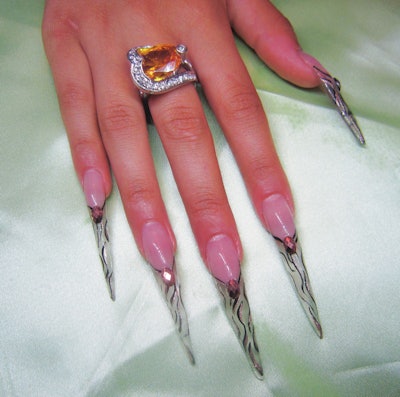 International nail artist Vanessa Durand from Cannes, France, shares her simple gel nail art step-by-step.
Step 1: Prep nails and remove shine. Apply a stiletto form.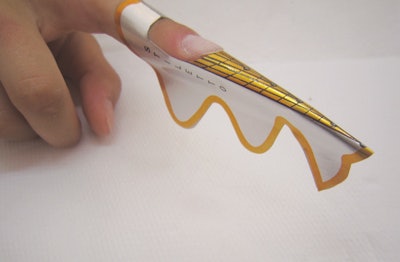 Step 2: Using clear hard gel, sculpt the extension. Cure for two minutes.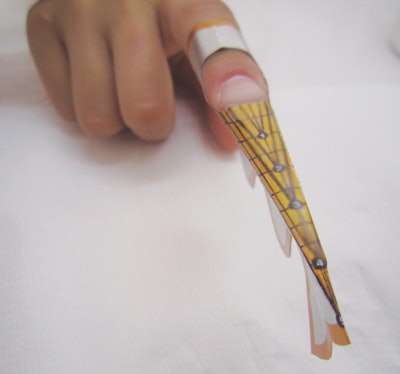 Step 3: With hard pink gel, extend the nail bed, and cure for two minutes. Cap the nail with clear gel and cure.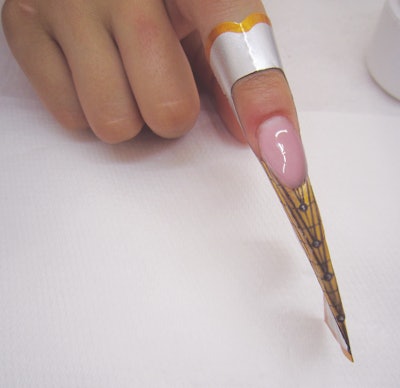 Step 4: File, shape and buff the nail until smooth.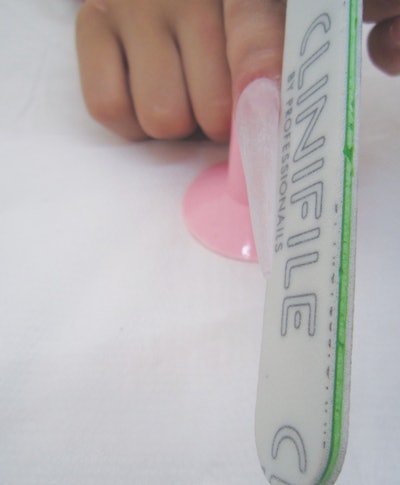 Step 5: Using a fine-tipped brush, paint black wavy lines on the free edge.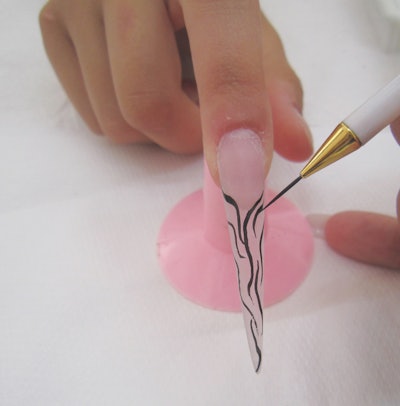 Step 6: Follow the black lines with metallic paint.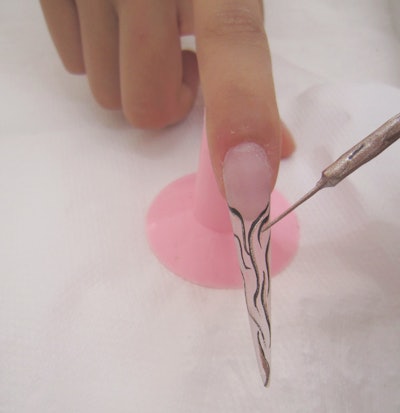 Step 7: Adhere a jewel to the smile line with gel and cure.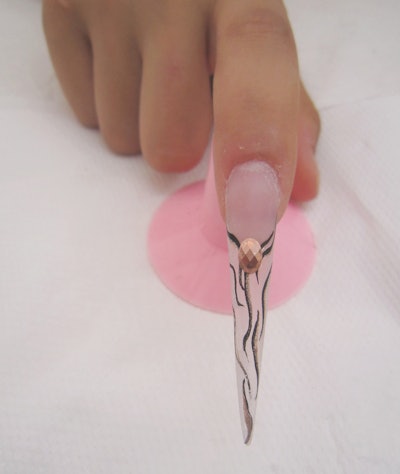 Step 8: Apply a high-shine top coat over the entire nail.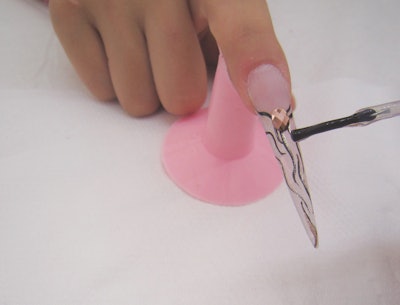 Step 9: Finish with moisturizing cuticle oil.