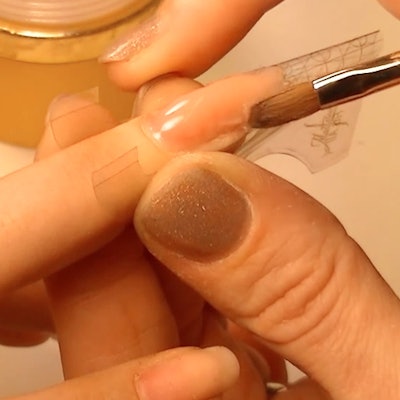 Nail tech and past NAILPRO Competition winner Amy Becker knows all the best-kept nail secrets, including one of the quickest and easiest ways to create a gel extension. Her two tricks:
1. Keep the gel on one side of the brush and
2. Use more gel than you think you should when applying the second layer over the entire nail.
Watch and see the entire process:
[Video: Amy Becker]