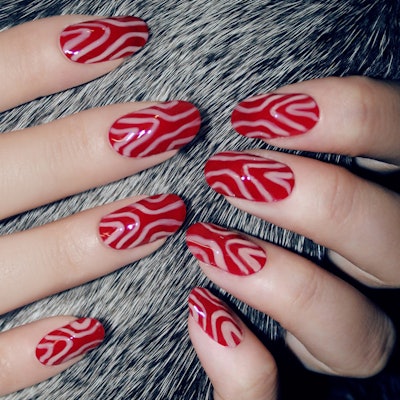 To celebrate the launch of the new JINsoon collection created in collaboration with Goop (Gwyneth Paltrow's lifestyle and travel site and e-commerce brand), manicurist founder Jin Soon Choi showed off a look using two of the new sets' shades.
Here's how to get this classy, berry swirl design:
Step 1: Apply a base coat like JINsoon Power Coat.
Step 2: Apply two coats of JINsoon Coquette.
Step 3: Using JINsoon Demure, draw curving lines with a thin brush throughout the nail (This look is easy to do, looks great and allows you to use your imagination to create different types of lines).
Step 4: Apply a high-gloss top coat like JINsoon Top Gloss to finish the look and give it extra shine.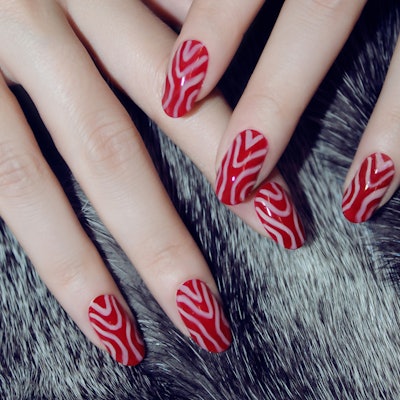 [Images: JINsoon]