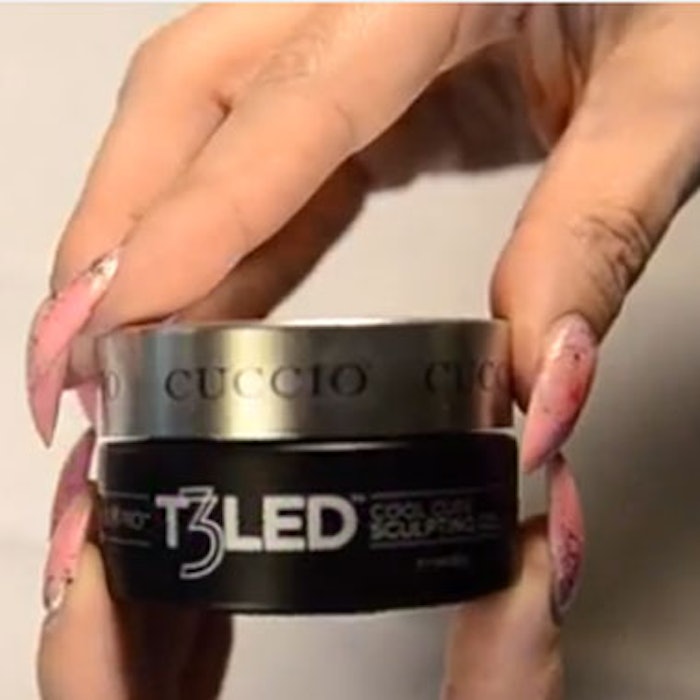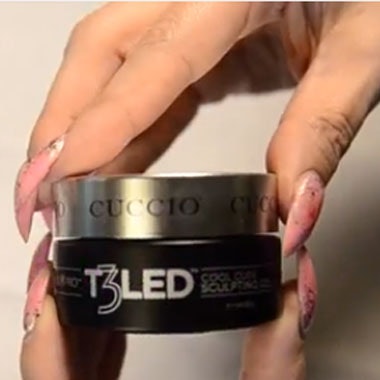 Cuccio's new T3 LED/UV Cool Cure Sculpting Gel allows techs to get the look of a gel with the strength and control of an acrylic.
"A lot of techs stopped doing acrylics when soak offs became popular," explained Elaine Watson, vice president of sales and marketing as well as global educator for Cuccio. "The smell, the dust and the time invested were all things we didn't miss. But we found that working with soak off gels didn't offer the same result because they are thin and therefore too delicate to extend. Our T3 gel gives techs the option to use gel as they would acrylics."
 
Watch Elaine demonstrate how to do a tip overlay using the gel:
 

Available in two viscosities, the thicker formula allows for controlled leveling and is so thick it gives total control to the tech. It won't self level or move unless the tech moves it. The thinner one self levels but both formulas don't harden until cured. The strong formula bonds to the nail and creates acrylic-like strength and adhesion when sculpted or used with a tip overlay and won't curl at the free edge as it grows out.
Once the nail is sculpted and cured, Watson files with a fine diamond bit. She then applies Cuccio Colour Veneer as it fills in the scratches and makes smoothing the nail surface unnecessary. The gel is filled in every two to three weeks.
T3 LED/UV Cool Cure Sculpting Gel is offered in four colors: white, transparent pink, opaque petal pink and clear. Each 1 oz jar is available for the salon price of  $24.95.
For more information, please visit cuccio.com.