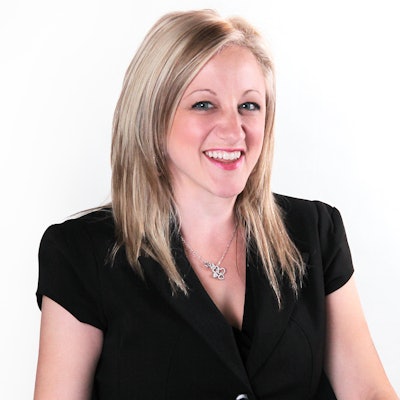 As the most recognizable professional polish brand in the world, OPI has an equally impressive Educator team. One of those Educators is Chelsea Baart, a highly creative industry veteran with a passion for education and nail art. She specializes in painted and acrylic designs – and her work has been featured in NAILPRO! Get to know her as we talk to her one-on-one.
NAILPRO: How long have you been an OPI Educator?
Chelsea Baart: I have been an OPI Educator for 2 years.
NP: Do you work in or own a salon now?
CB: I have a home based salon in Central Saanich, BC called Chelsea's Nails.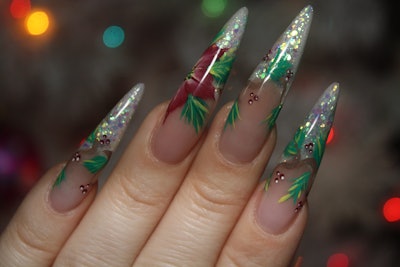 NP: What's your "specialty" as an Educator? What skills do you focus on when teaching?
CB: I would have to say my Nail Art is my specialty. When I teach nail art with OPI GelColor, I like to show a wide range of what's possible so that everyone can find something that works for them. With a product like OPI Gelcolor, the possibilities are endless and I like to explore as much as I can.



NP: What do you think best prepped you be an OPI Educator?
CB: I think that would be that I am a true OPI junkie. When I started doing nails almost 13 years ago, I learned on OPI and I've been in love ever since.
NP: How does a new tech get to where you are today?
CB: Practice, determination, and continuing education.
NP: How did you get started as an Educator?
CB: I remember idolizing my nail school teacher. She had so much knowledge and you could tell she loved sharing it. I think I knew back then that one day I would teach nails too.



NP: What's the one thing you wish all nail techs knew?
CB: YOU ARE NEVER DONE LEARNING. Everyone has something to teach and everyone has something to learn. Every time I've walked into a class and thought, "I already know this," I've walked out with an extra tidbit of information that I would have never expected. Don't get comfortable. Push your limits and keep learning!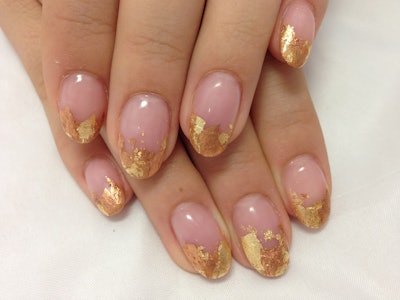 NP: What else would you like to accomplish in the nail industry?
CB: I would love to travel more, teaching and attending the big shows where I've thought about competing, and then one day I would like to open a chic little nail studio in my hometown.
See Chelsea's Nails on the web: chelseasnails.com
Like Chelsea's Nails on Facebook: facebook.com/chelseas.nails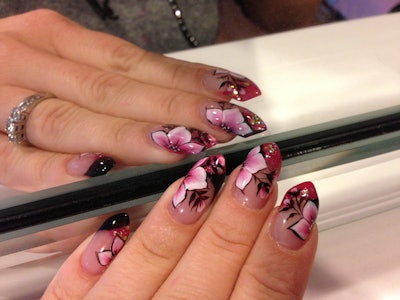 [Images: Chelsea Baart]