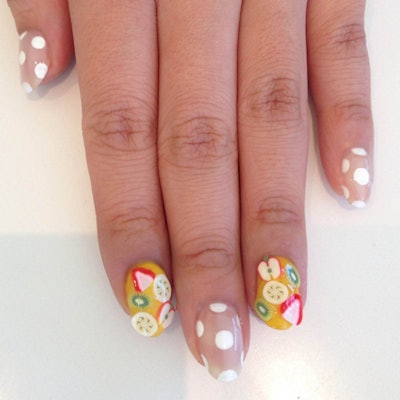 Fruit is the best kind of snack to have around this time of year, so why don't you put this refreshing summer treat on nails? While keeping the look fresh and clean, add a splash of color and some nail decals for the perfect pop. Created by MARS the Salon, here's step-by-step instructions on how to create this design: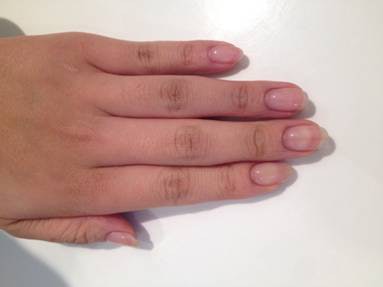 Step 1: Apply a base coat.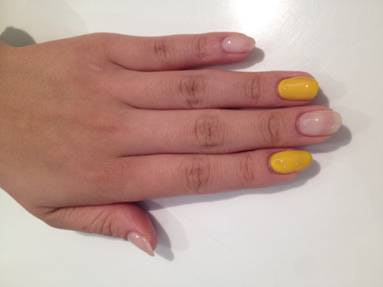 Step 2: Apply Essie Adore-a-Ball, a sheer beige polish on the thumb, middle and pinky fingers. Apply OPI Need Sunglasses, a yellow nail polish on the index and ring fingers.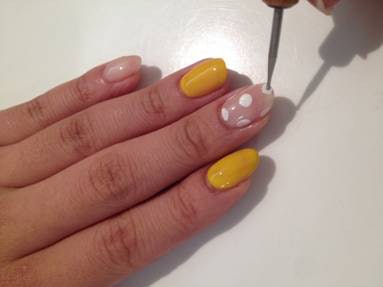 Step 3: Using OPI nail design paint and Essie Blanc, a white nail polish, press white dots on the sheer beige nail polish that covers the thumb, middle and pinky fingers.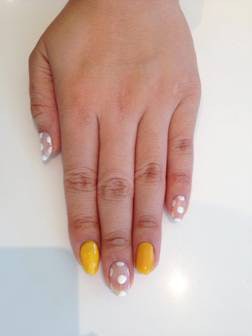 Step 4: Attach fruit decals from Cina Nail Creations using OPI Nail Adhesive on the yellow nail polish.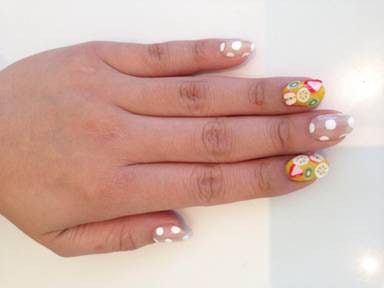 Step 5: Once dry, apply a top coat.
Check out MARS the Salon for more! 
[Images: Alex Sclavos/MARS the Salon]