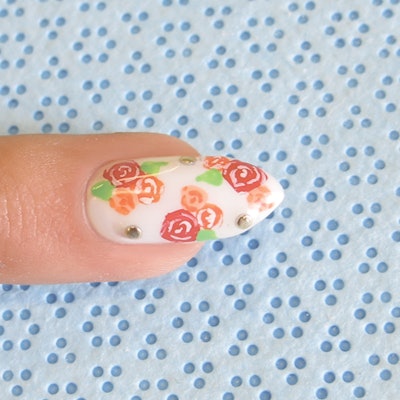 Paint the roses red! And orange. Follow along as La Mesa manicurist Julie Parker demonstrates how to use INM to achieve this floral design.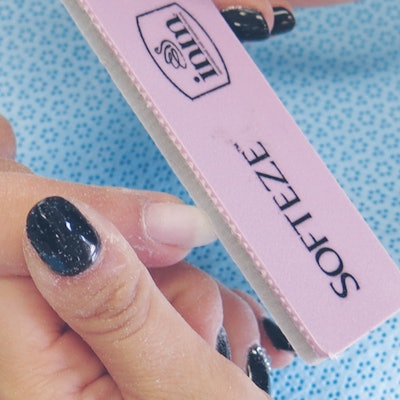 Step 1: Sculpt the nail using Out the Door acrylic powder. File to the desired shape.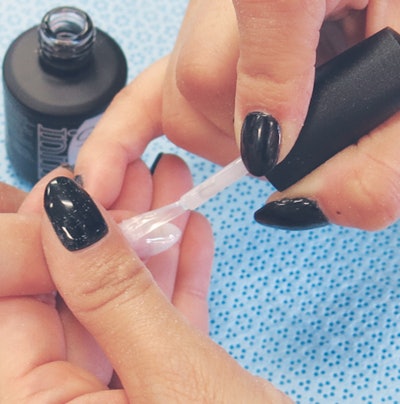 Step 2: Apply Gelavish Dual-It for the bases coat. Cure.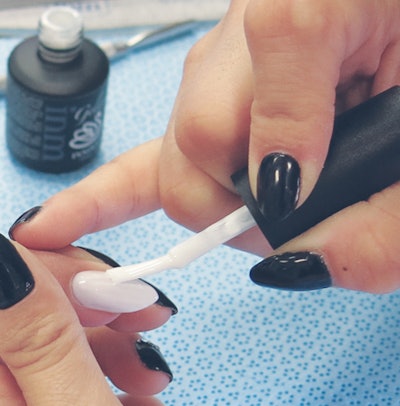 Step 3: Polish with Gelavish Innocent. Cure.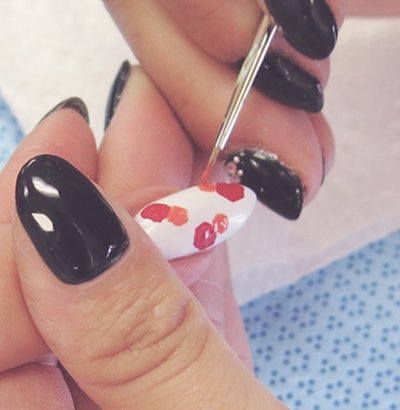 Step 4: Wipe off the tacky layer. Paint large and small circles using acrylic paint. Cure.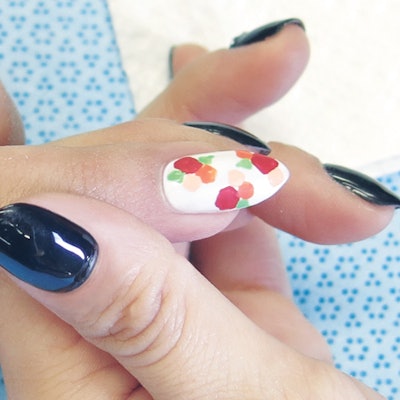 Step 5: Paint leaves using green acrylic paint. Cure.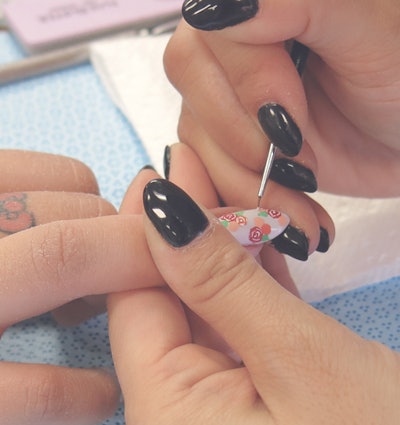 Step 6: Draw white lines inside the circle to create roses.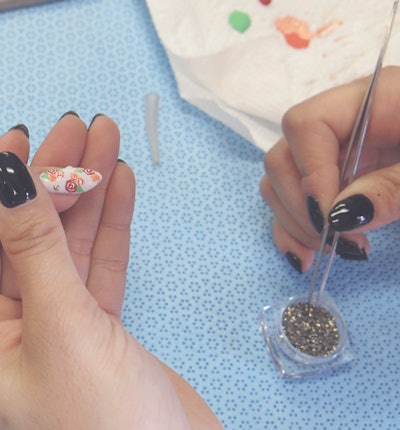 Step 7: Glue on studs and coat the entire design with Dual It. After curing, remove the tacky layer.
[Image: INM]