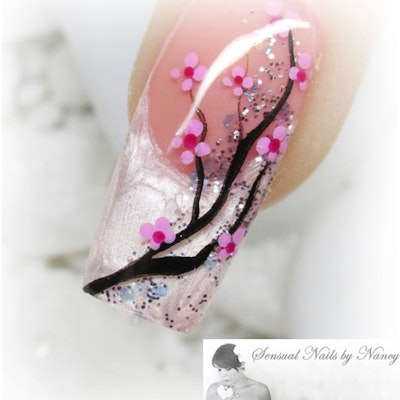 Introduce spring blossoms to your salon with this gorgeous design! Sensual Nails by Nancy shared her step-by-step process.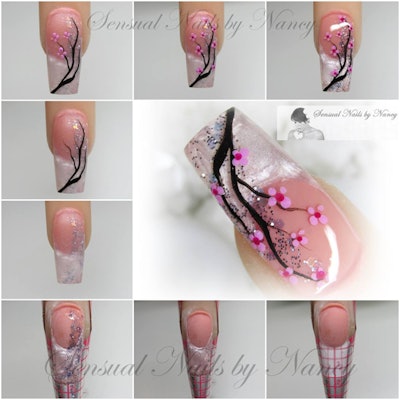 Extend nail as usual.
Apply Nail Code Weddings-Beige Gel to the tip.
Use NailCode color gels and a nail art brush to finish the design. Cure the nail.
Cap with clear gel and cure.
[Courtesy of Nancy Silberbauer]