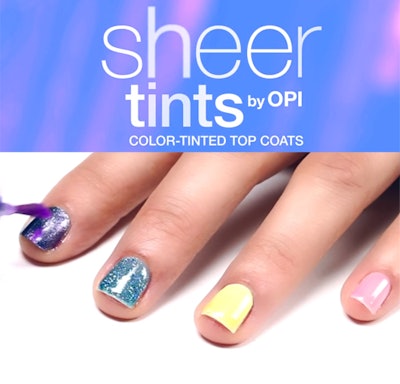 OPI Sheer Tints top coats were totally different from traditional lacquers, so at first, we weren't sure exactly what to do with them. The bright, transparent colors make nails look dip-dyed, rather than painted – which means they layer easily. But over what?
Just on cue, our questions were answered. Not only did we see unbelievable ombre nails from other nail artists, but OPI showed us how to layer the tinted polishes over more opaque colors in their how to video below!
And that's not it. They also showed how you can use the
Sheer Tints
on natural nails for an easy gradient and then a quick French!
[Videos: OPI]