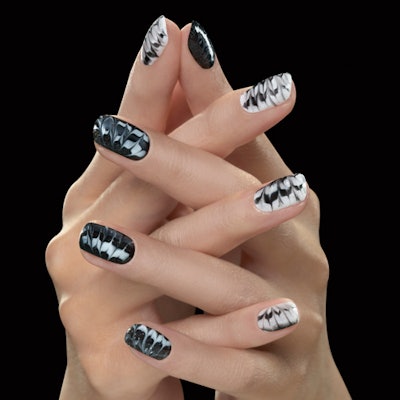 Elaine Waston, Vice President of Marketing and Sales and Educator at Star Nail International shows how to create this masterful marbled look with a dragging technique and soak-off gel polish.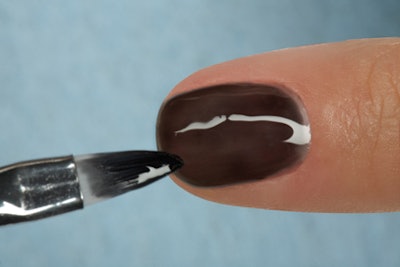 Step 1: After prepping the nail, apply a thin base coat and cure according to manufacturer's instructions. Add a thin coat of black soak-off gel and cure.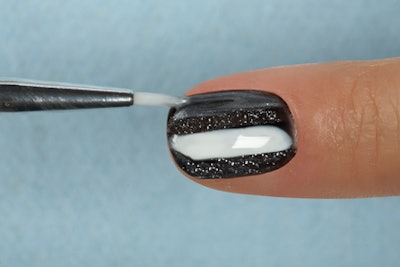 Step 2: Apply a second coat of black, but don't cure. Add stripes of the hues you're going to drag through the black (Watson used Eco Soak Off UV Nail Color from Star Nail International in White, Mother of Pearl, Snow, and Moonlight Shimmer).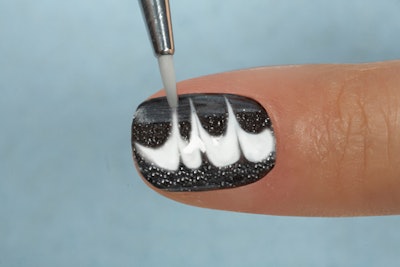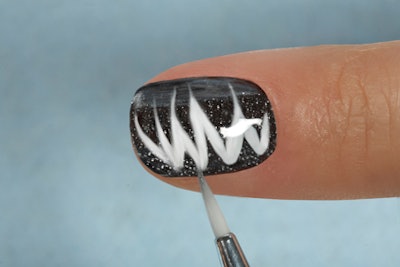 Step 3: Drag your brush through wet colors in one direction, then drag in the other direction. Cure.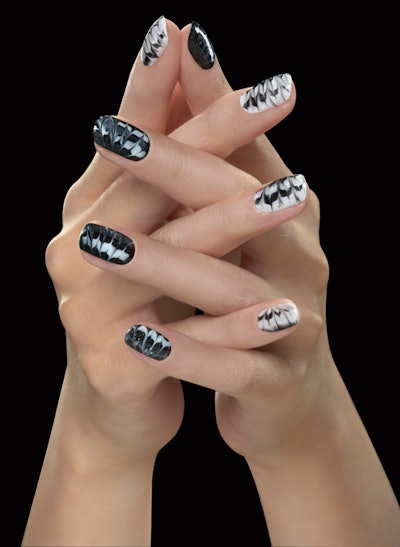 Step 4: Finish with top coat (either an air-drying top coat or one you cure, depending on the system) and remove the tacky layer with a lint-free wipe and alcohol.
[Images: Star Nail International]