B' Polished salon owner Tiffani Cordoza shows us how to do these clear, pink, blue, and bedazzled nails!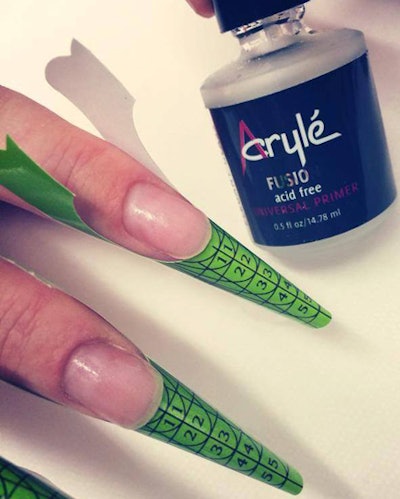 1) Prep the natural nail using a mini contour bit by Elegant Glass Nails (lightly etch the nail plate).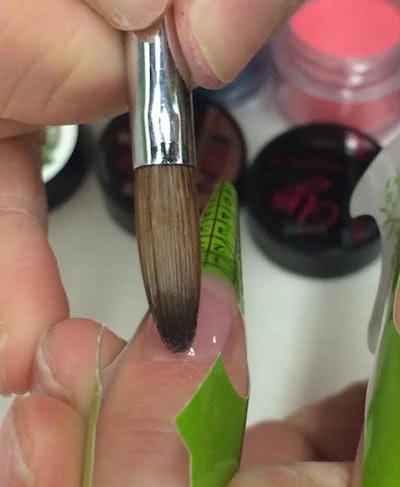 2) Remove the dust with a manicure brush and cleanse with nail cleaner. Apply 2 coats of Fusion primer. Using sheer pink acrylic powder pick up a medium sized ball of acrylic and place at the cuticle area guiding down towards the free edge.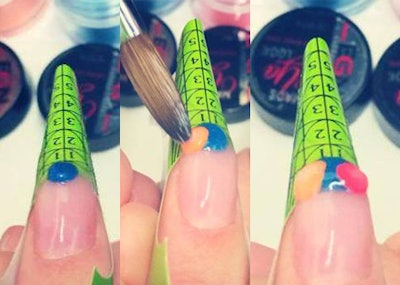 3) While the acrylic is still wet, quickly place 3 small beads of colored acrylic (neon glow pink, neon glow orange, lagoon breeze by EGN) on nail.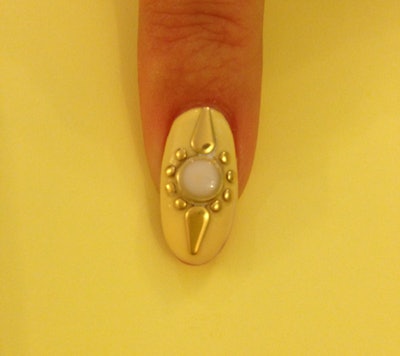 4.) Swirl the acrylic using a needle pen or your acrylic brush. Taper down to create a flowing nail.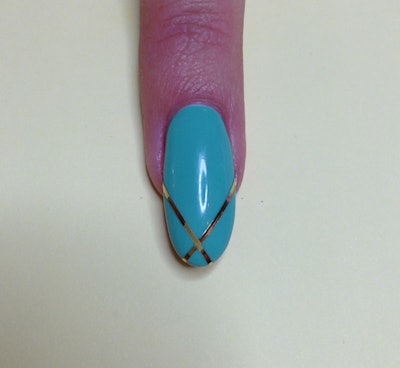 5.) Using Elegant Glass NA 1086 glitter and Clearvue acrylic, apply a minimal amount of glitter and taper up over the marble and down over the free edge.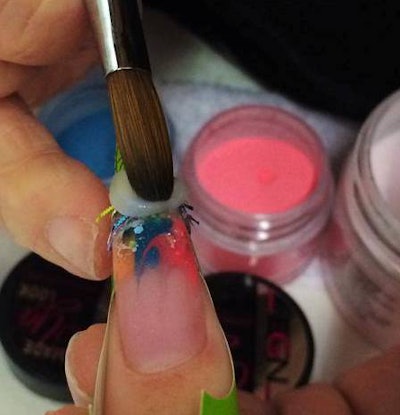 6.) Work quickly and apply your TINZL (tinsel-like glitter) to the wet product.  Press and hold until the TINZL will remain in place when you release the hold. TINZL is available at www.elegantglassnails.com.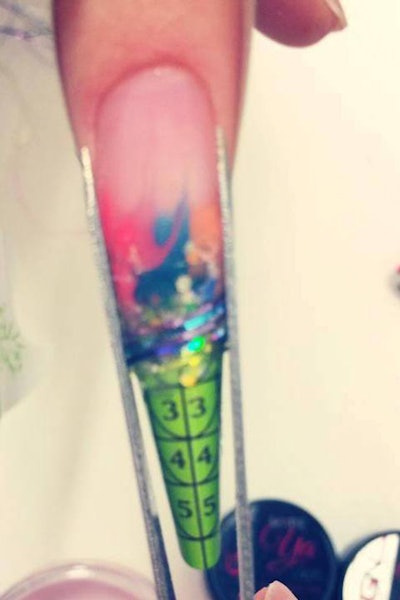 7.) Using your fingers or a pinching tool pinch in a C curve. Cap the free edge and all art in Clearvue clear acrylic; pinch again if needed.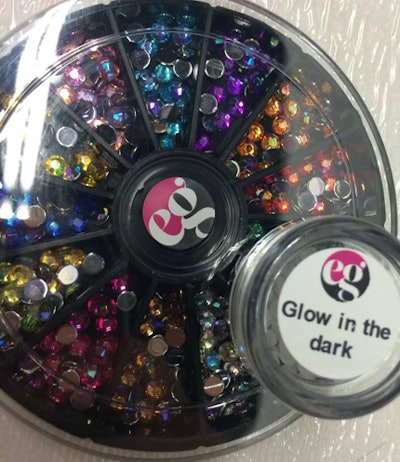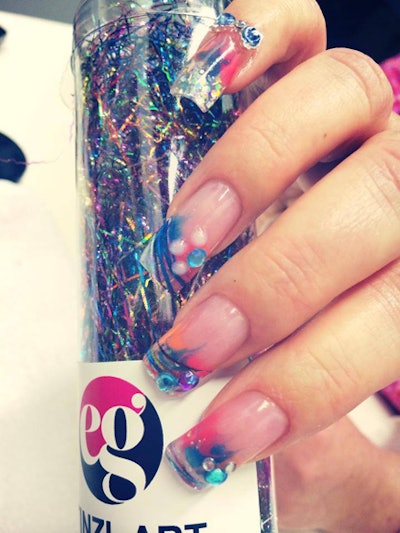 8.) File & finish by blinging with rhinestones, metal bows, glow in the dark dots and much more from EGN!
9.) Seal with EGN D Glass cure 2 min and DONE!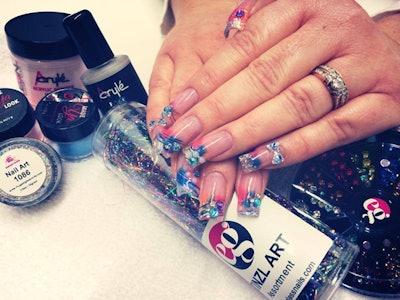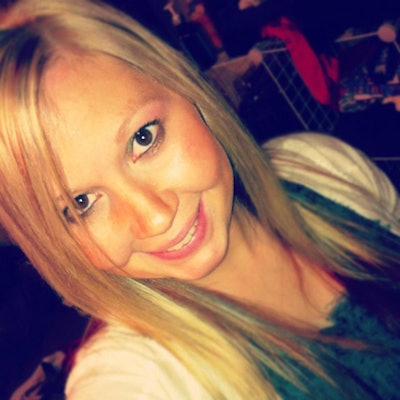 Learn more about the artist:
I am a nail artist from the small town of Lebanon, Oregon. I am full of sparkle. I am a salon owner, wife and mom! I have been in the nail industry for a short amount of time yet I have accomplished much success. I have a passion for teaching and helping others. I love to share my knowledge and help fellow nail techs to become inspired. I have a soft spot for supporting school education because I feel that so many opportunities are lost to students, who are the should be properly educated because they are the future of our industry. I am honored to work with Elegant Glass Nails, a company that is humble and ever evolving. I look forward to meeting many of you and sharing my passion for EGN and nails!  
Check out her salon in Lebanon, OR: B' Polished.
[Courtesy of Tiffani Cordoza]