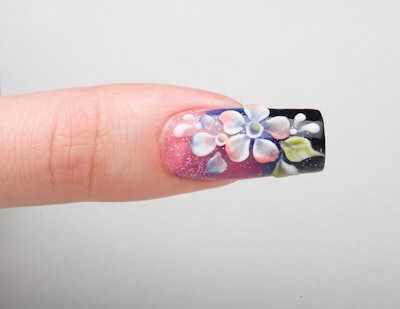 The more color, the better! Create a fantastic night sky backdrop and add on 3-D nail art using Entity Beauty acrylic.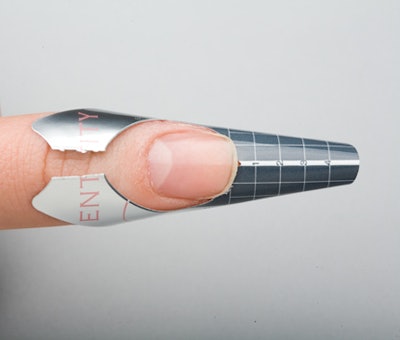 Step 1: Prep the nail by gently pushing back the cuticle and trimming what is necessary. Apply Natural Nail Prep with a brush wipe to cleanse and dehydrate the nail plate followed by Nu Bond primer. Fit the form onto the finger, creating the desired shape.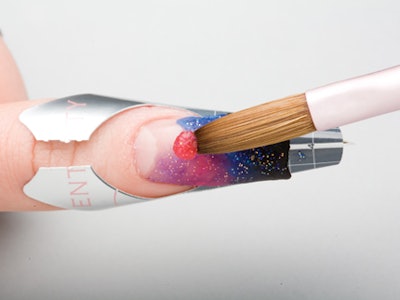 Step 2: Starting at the free edge, use black acrylic and pull toward the natural smile line. Pick up the next bead using a solid hue and blue glitter acrylic. Continue blending with solid and glitter colors until you reach the cuticle. Blend that bead back toward the free edge.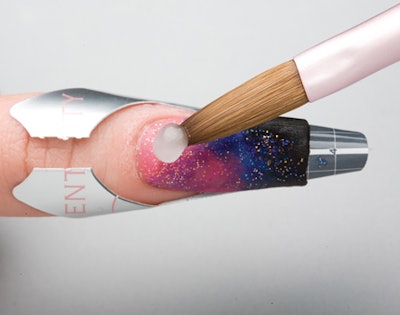 Step 3: Cap the nail with clear powder starting at the cuticle area, moving toward the free edge. Once set, file the free edge to the desired shape.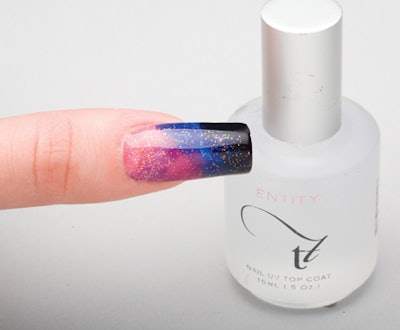 Step 4: Add a top coat to the nail.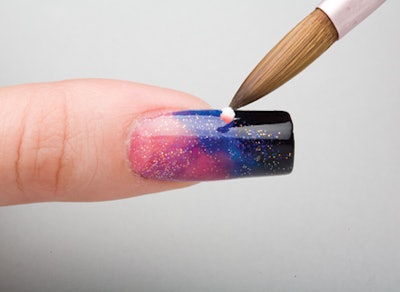 Step 5: Using a small bead of acrylic, apply a flower starting with the anchor petal situated at the top of the flower.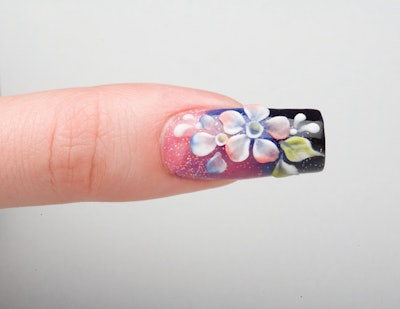 Step 6: Complete the design by using small beads to sculpt your five-petal flower and adding petals and leaves in different tones.
[Images: Entity Beauty]