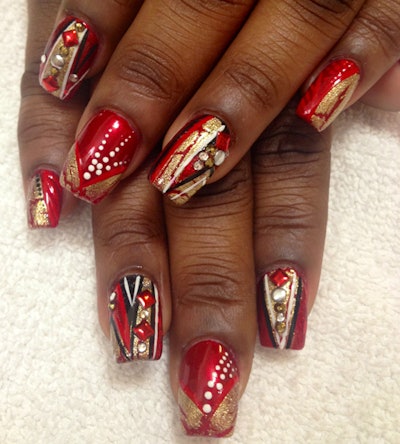 Just like the firework, Jessica's cherry bomb nails explode with color, shine, and dazzle.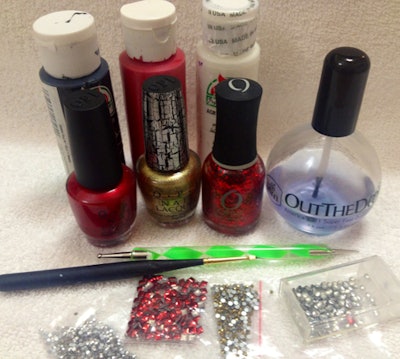 Supplies needed:
OPI Danke-Shiny Red
OPI Gold Shatter
Orly Rockets Red Glare
Acrylic craft paints in red, black and white
Long striper brush and dot maker
Assorted rhinestones & studs in desired colors
INM Out The Door top coat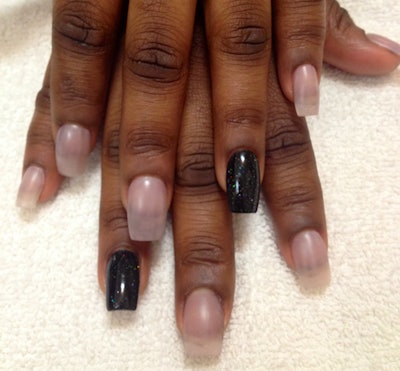 Step 1: Start by painting black acrylic paint on freshly base coated nails.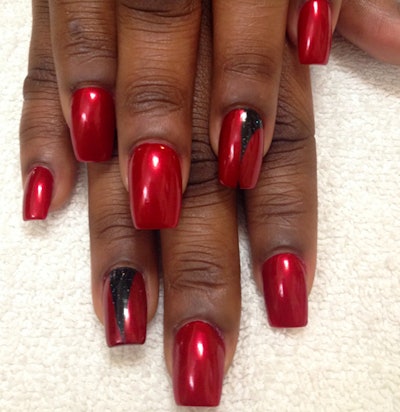 Step 2: Polish with OPI Danke-Shiny Red. Allow some of the black acrylic to peek through as part of the design.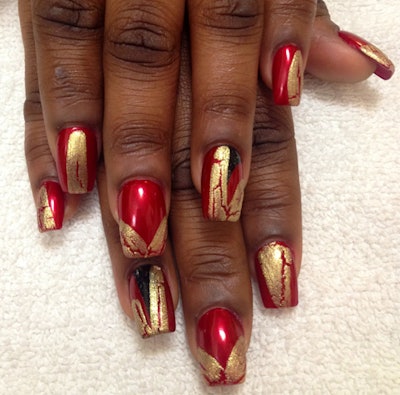 Step 3: To create contrast, sparkle and texture, use OPI Gold Shatter. Apply to tips of nails and down the middle of others. Create whatever angles you like.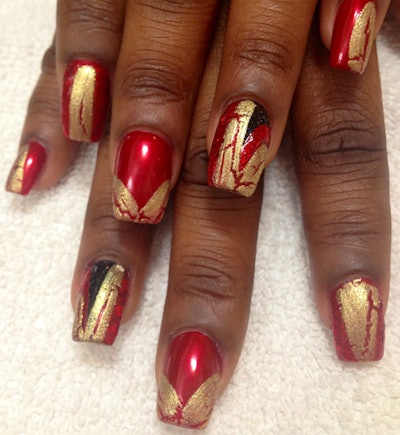 Step 4: Apply a bit of Orly Rockets Red Glare to ring and index fingers to add just a little more glitz and texture.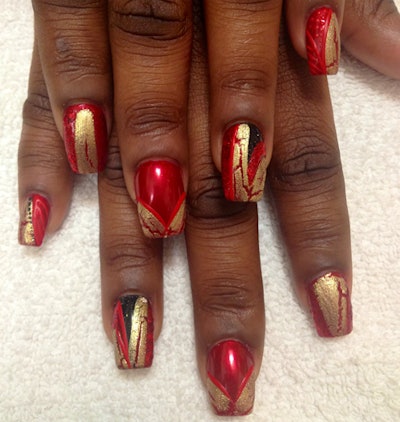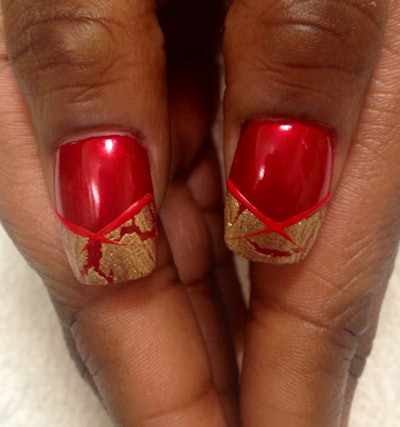 Step 5: Use long striper and red craft paint to outline/define red and gold polish on each nail as desired.
Step 6: Use long striper and black craft paint to add some contrasting stripes to ring and index fingers.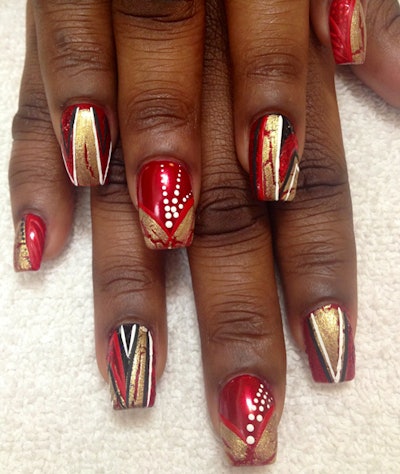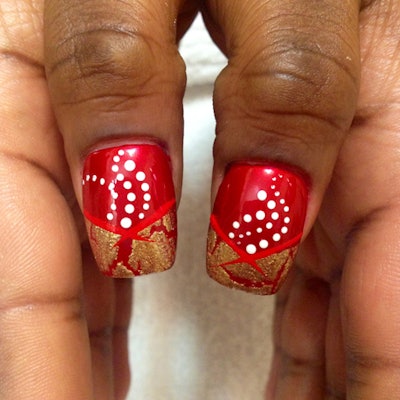 Step 7: Use a long striper and dotting tool with white craft paint to really make this design pop. Place stripes and dots at your preference.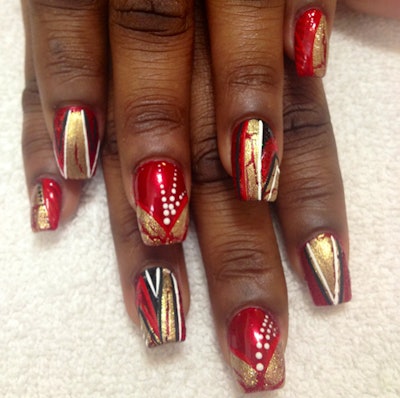 Step 8: Use your favorite top coat first on the nails that won't be getting any bling. This allows them a little extra dry time while finishing the design.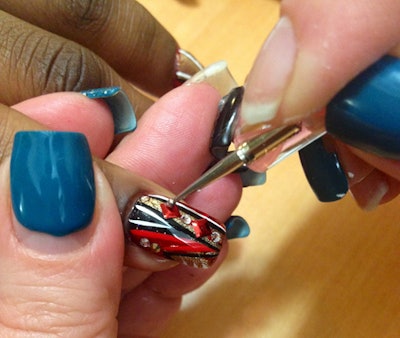 Step 9: Use dotting tool and top coat to apply rhinestones and studs to the ring and index fingers. Finish by applying 1-2 coats of Out The Door dry top coat to lock in the stones and studs.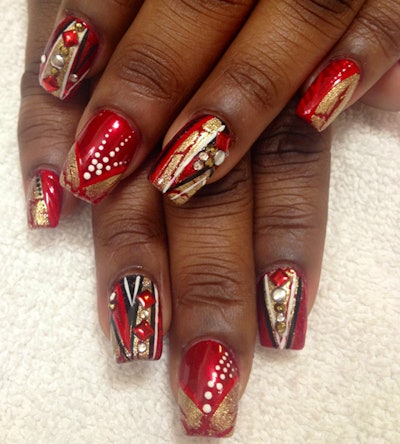 Step 10: Here's the finished product!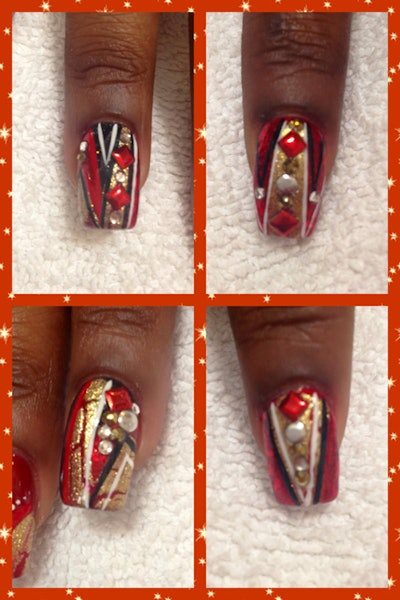 See more of Jessica's designs on her Instagram: @nailsbyjrabbit
[Images: Jessica Reohr]