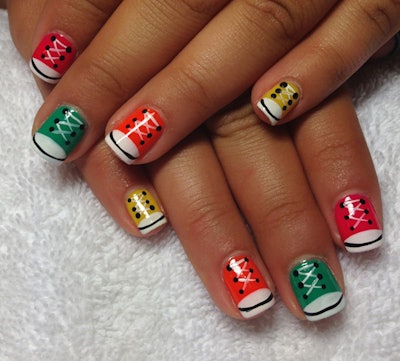 Out heartstrings are all in knots for this colorful Converse manicure. Perfect for back to school season, Sasha of Instagram's @freshnailsxo shows us how she created these nails for all shoe-lovers out there! We think it's kind of perfect that she even incorporated two colors from Venique's Sweet Little Additions collections, in which all six shades are named after footwear. Click through to see each step and the product list for Sasha's tutorial.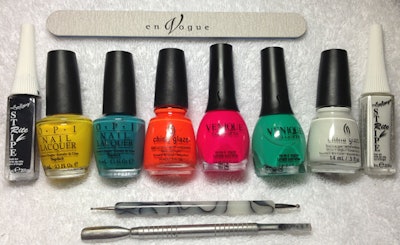 Supplies Needed:
OPI Need Sunglasses? and Fly
China Glaze Orange Knockout and White on White
Venique Give A Girl A Heel Breaker and I'm A Sucker For Wedges
Black and white striper nail polish
Dotting tool
Base coat and top coat
Click through to see the step-by-step!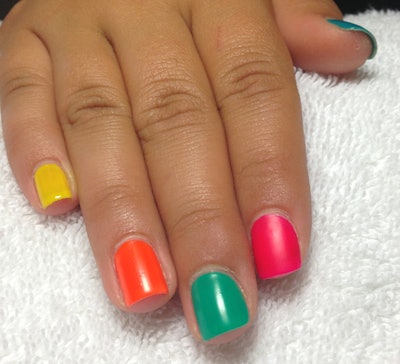 Step 1: After prepping the nails by filing, shaping, pushing back the cuticles, and applying a base coat, apply two coats of each chosen color to the nails.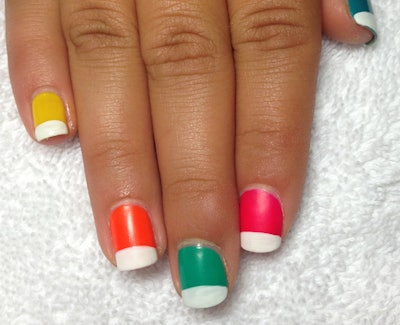 Step 2: Use white nail polish to apply two coats in a reverse moon to the tips.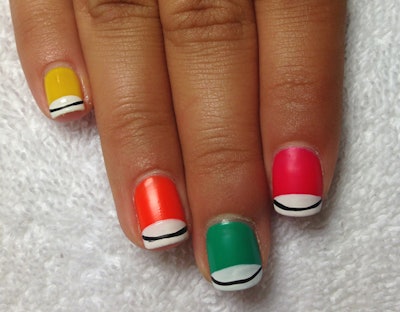 Step 3: Use a black striper polish to apply a thin, rounded stripe on the white tip.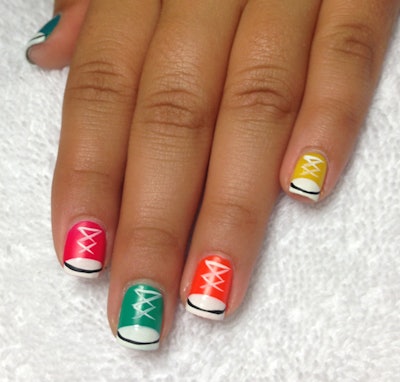 Step 4: With a white striper, apply criss-cross patterns on the colored part of nails for the laces.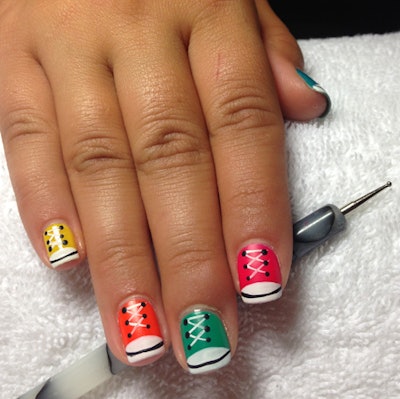 Step 5: Pour a few drops of black polish on a piece of paper to dip dotting tool in and then apply black dots to each corner of the criss-cross pattern.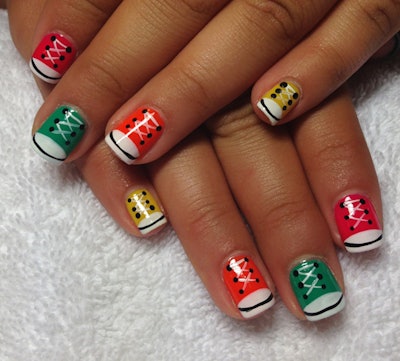 Step 6: Add top coat and you're done!
For more designs, follow Sasha on Instagram: @freshnailsxo
[Courtesy of Sasha MacDonell]