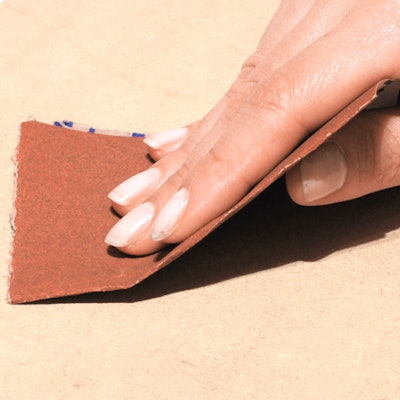 While some clients may have soft and supple skin, occasionally even the most feminine guests sport rough, dry skin and ragged cuticles.
Here are a few basic guidelines you should follow when dealing with either men's or the "working girl's" hands:
1.) Start with a scrub and mask for exfoliation.
2.) Apply cuticle oil for extra hydration.
3.) Apply cuticle eliminator and do a nail soak for a few minutes.
4.) If cuticles are thicker or tougher than they should be, don't cut them; this only exacerbates the problem. Instead, gently file them down. Over time, they become smoother and thinner.
[Image: iStockphoto/Thinkstock]