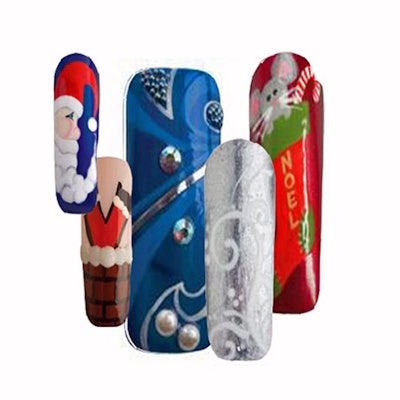 Sleigh bells ring, are you listening, in the salon, nails are glistening. A beautiful sight, we're happy tonight, design 'in nails in a celebratory waaaaay!
Get inspired with festive nail art. The links below will send you on your merry way to step-by-step instructions.
Happy decorating!
Santa down the chimney: Dear Santa
Mouse in stocking: Naughty or Nice
Celebrating Hanukkah: Blue Mood
---
Post your nail art in our Users' Nail Art Galleries » and share, vote or link from your own nail art blog! Don't miss our digital edition for step-by-step nail art » and check our website's nail art archives » for nail art you might've missed!
---