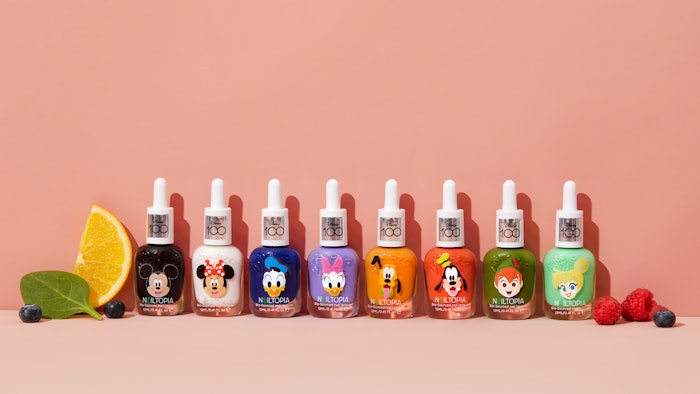 Courtesy of Nailtopia
Disney is committed to creating a cleaner, greener environment for all, so when it came to partnering with a nail brand for this much-anticipated anniversary, Nailtopia's bi-sourced formula and dedication to sustainable products made their choice easy. Nailtopia is the first ever nail brand to receive the Disney licensing for nail lacquers.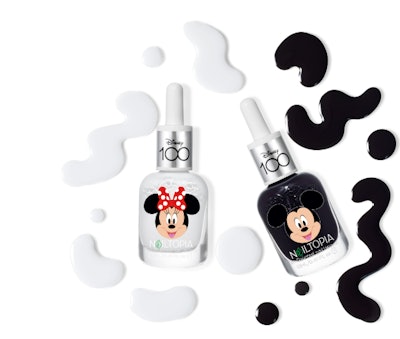 There are eight full-sized lacquers and 10 minis all representing classic Disney characters. The bottles are collectible items – there are 15,000 full-sized lacquers and 18,000 mini lacquers. Each one is numbered, so you can know exactly which piece of the collection you have! 
The Disney x Nailtopia collection is available now at ULTA and will be expanding to other retailers soon.