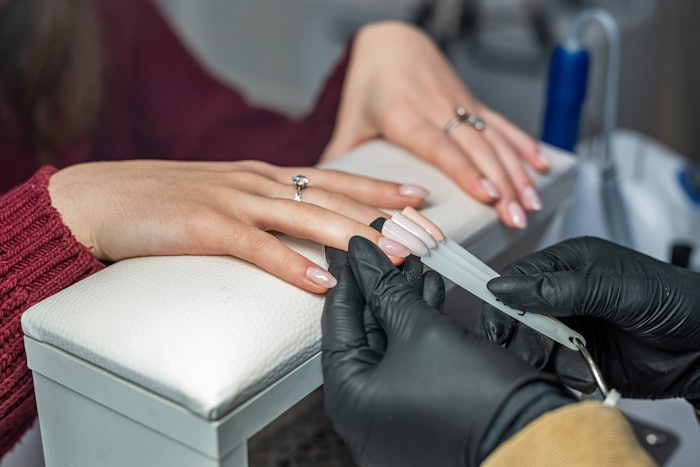 Manucurist Paris has partnered with Perfect Corp, the leading artificial intelligence (AI) and augmented reality (AR) beauty and fashion tech solutions provider, to bring Manucurist Paris Green Flash nail colors to life through AR virtual try-on. 
Manucurist Paris uses no toxic ingredients, features eco-friendly packaging and focuses on keeping nails healthy, strong and shiny. The brand disrupted the market in 2019 when launching the first LED nail polish - Green Flash.
The company values innovation and is well aware of the consumer trend and needs for online interactive & engaging experiences. As a result, Manicurist has teamed up with Perfect Corp. and utilized its latest AI Nails virtual try-on technology and Physically Based Rendering (PBR) to showcase digital nail polish products with remarkable accuracy. With the proprietary AgileHand technology for ultra-precise hand mapping & tracking, PBR allows best-in-class virtual try-on experiences with realistic textures, reflections, finishes and light simulations.
With the help of Perfect Corp's best-in-class AI and AR algorithms, manicure lovers can now experience a nail color virtual try-on in real-time to choose the most flattering color from a range of 50 vivid shades from the Manucurist Paris Green Flash LED range. 
"We are delighted to partner with Manucurist on the AR virtual try-on experience," said Alice Chang, Perfect Corp. Founder and CEO. "This one-of-a-kind online experience allows manicure lovers to test various colors on themselves and creates an impactful & immersive effect." 
Manucurist shoppers can instantly preview the color of their choice directly on their hand through the lens of their laptop or smartphone camera. In addition, the hyper-realistic AR rendering tracks users' movements, allowing the color to stay perfectly in place while the user moves their hand within the frame.
To try this experience for yourself, you can visit Manucurist Paris' website.