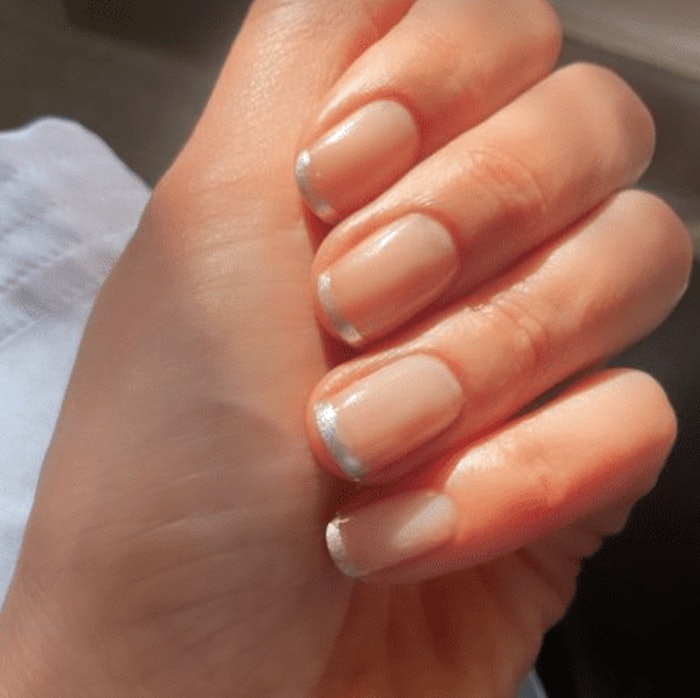 Courtesy of @gemmachan on Instagram
Celebrity nail artist, Yoko Sakakura created a French manicure using OPI products for Gemma Chan's nail look at the premiere of the Marvel film, Eternals!
Gemma Chan's French manicure step by step: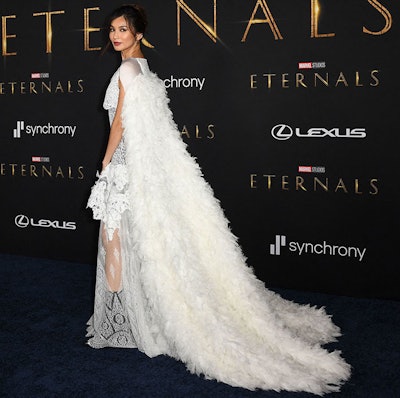 Step 1: After cleaning and shaping nails, apply OPI Natural Nail Base Coat.
Step 2: Apply one coat of OPI Nail Lacquer in Bubble Bath, and dry them for seven to eight minutes.
Step 3: Using OPI Nail Lacquer in Tinsel, Tinsel 'Lil Star, create thin French tips by applying a small amount of polish with the corner of a brush.
Step 4: After drying, apply OPI Top Coat to finish with a glossy look.
Step 5: Apply OPI Drip Dry Lacquer Drying Drops to help dry the nails quickly.