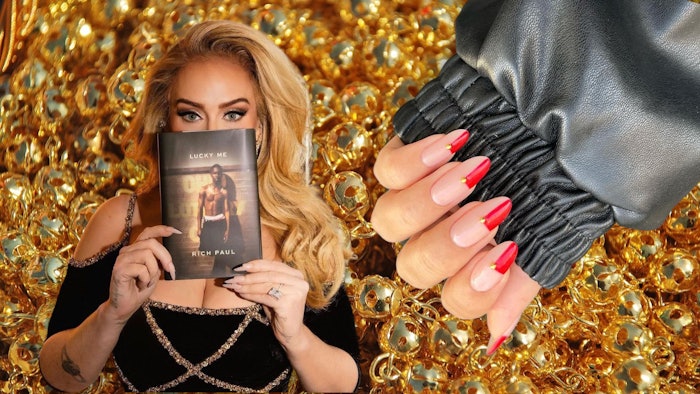 Courtesy of Zola Ganzorigt (@nailsbyzola)
Stars like Adele, Sydney Sweeney and Kelsea Ballerini have been sporting a geometric French tip nail look. 
The design was created by celebrity nail artist Zola Ganzorigt (@nailsbyzola). Recently, Ganzorigt shared a tutorial to her Instagram page for how to bring the look to life. 
Follow the step-by-step tutorial and check out Zola's Instagram reel below. 
How-To: 
Apply base coat. 
Apply one to two coats of a semi-sheer nude color of choice. 
Using an art brush, draw a triangle line using a red polish of your choice. 
Fill in the empty space of the triangle. 
Place a gold gem in the corner of the triangle. 
Finish with top coat.