Halloween and nails practically go hand-in-hand, from cutesy pumpkins to blood-drenched stilettos. Here, we show you how to create an eye-catching (pun intended!) glow in-the-dark design using Gel II products.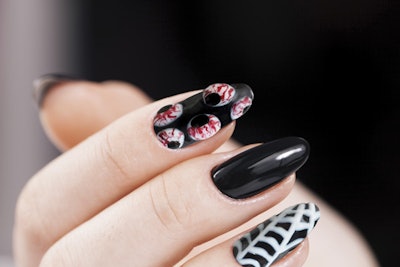 Step 1: Prep the nail and apply two coats of Gel II Midnight Black, curing for one minute after each application.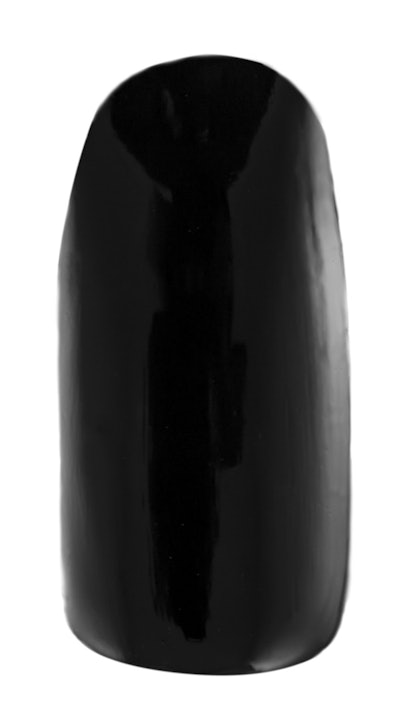 Step 2: Use a gel brush and 4D Gel in Extreme White to create five imperfect 3-D circles on the nail, and cure for one minute. Apply Glow in the Dark over the white circles only, and cure for 30 seconds.
Step 3: Apply Midnight Black off-center, inside the white circles, to create eyes. Flash cure for 10 seconds.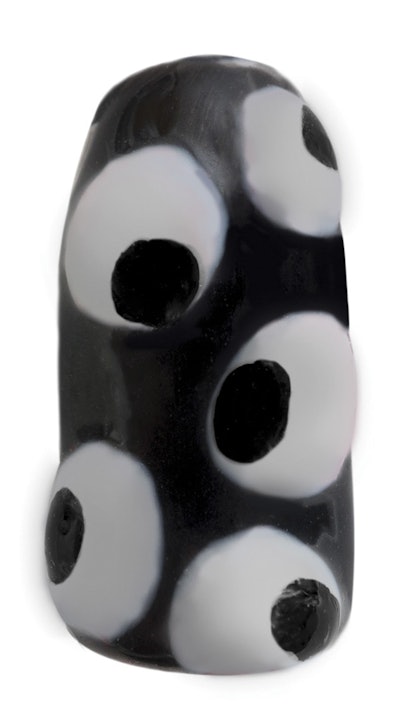 Step 4: Use a striper brush to paint red squiggly lines inside the white circles with Hard Rock Red to create a bloodshot effect. Flash cure for 10 seconds. Apply No-Cleanse top coat, and cure for one minute.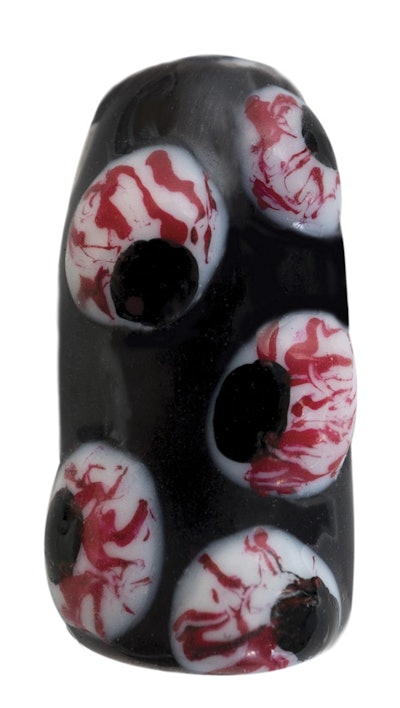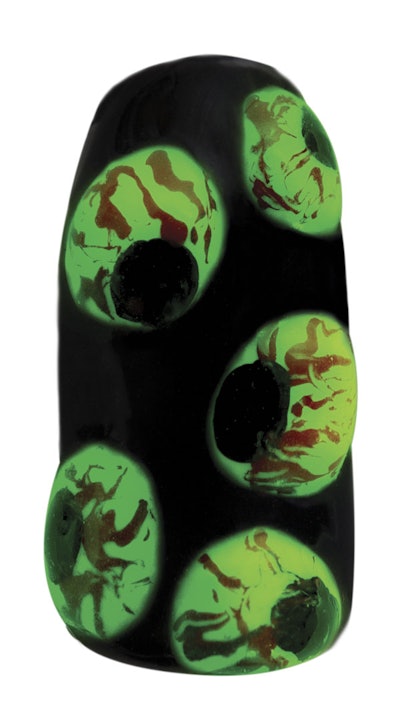 -Dina Ciccarelli
[Images: Courtesy of Gel II]
This article was originally published in the October 2018 issue of NAILPRO