Intricate art and over-the-top rhinestones make for great eye candy, but there's something equally satisfying about a beautifully simple set of pink-and-whites. When I found out that international nail competitor and artist Karin Strom had planned to visit Los Angeles from her hometown of Gothenburg, Sweden, I jumped at the chance to have her in the studio—she is the queen of pink-and-whites. What's more, she brought her protégé with her, her daughter Jessica, and the two worked in tandem to build, shape and design our cover nails. While French nails are always popular for brides, Karin and Jessica added a few subtle touches—a hint of rose gold and unexpected stone shapes—that would appeal to the modern bride.
Follow the steps below to recreate the cover look.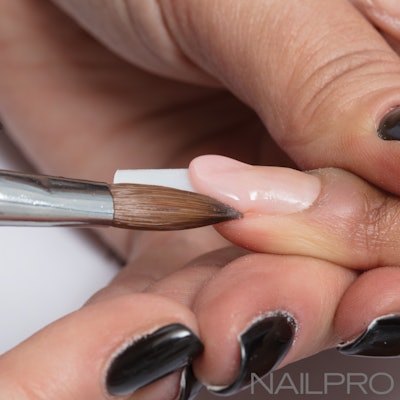 1. After prepping the model's nails and applying tips, Karin began building the nail and smile line with pink acrylic.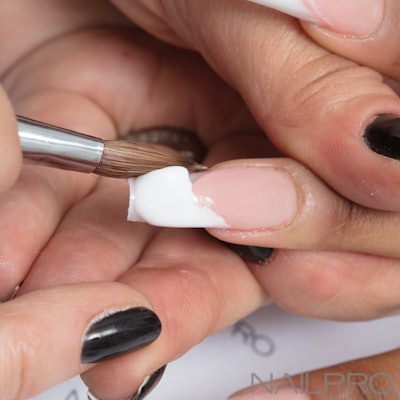 2. She then used white acrylic for the free edge.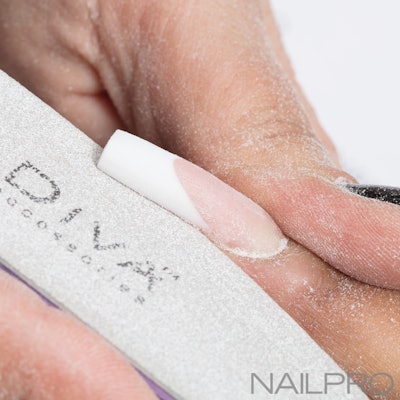 3. Second to application, the best way to create natural-looking extensions with tips is with filing techniques: It's important to keep the file parallel to the nail.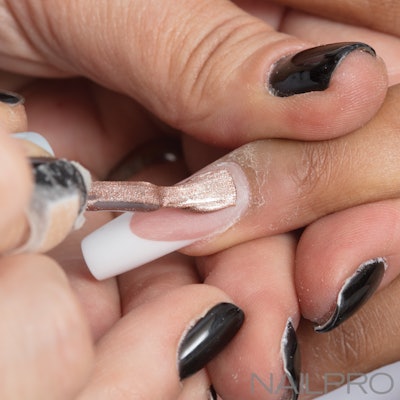 4. For an accent nail, Karin applied rose gold nail polish just to the pink part of the nail. When dry, she applied top coat to the entire nail.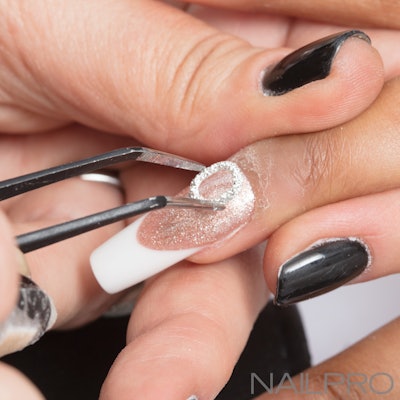 5. Next, she applied an oval rhinestone embellishment at the center of the nail with resin.
6. Then, she finished the design with silver bouillon coming out from the center charm and arching toward the small line.
Watch this step-by-step in action, check out the video below.
What do you think of this cover look? Let us know in the comments below!

-written by Stephanie Yaggy Lavery
READ MORE: