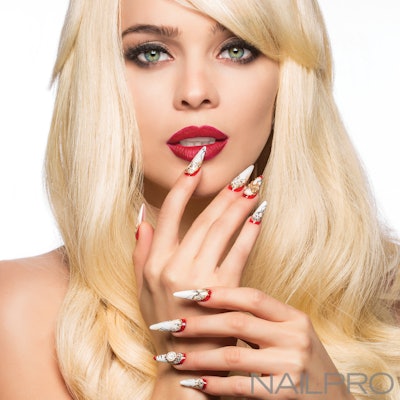 For this holiday issue, we asked Hungary-based nail artist Erika Bakos to incorporate red and gold hues, but that was the extent of the direction. After that, she brought her own signature style and international flair to the nails on this month's cover. Bakos began by extending the model's natural nails into a more European-style almond shape. She then highlighted the nails with a Ruffian red stripe and a soft gold glitter fade. But it was the 3-D bow crafted out of liquid and powder that really wrapped these nails up just in time for the holidays!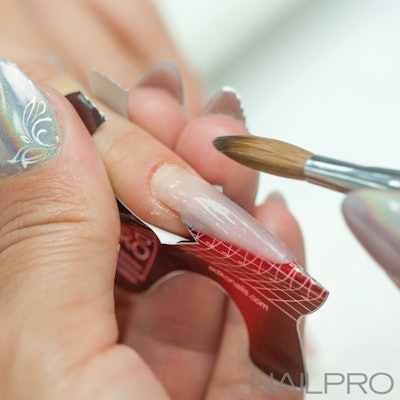 1. Bakos prepped the nails and applied forms. Then, she used cover pink acrylic to extend the model's nails. Once the acrylic was set, she refined their shape.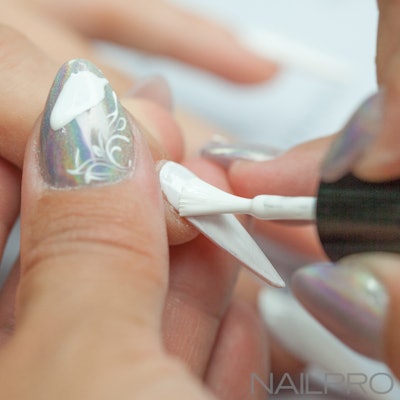 2. Next, Bakos coated each nail with white gel polish.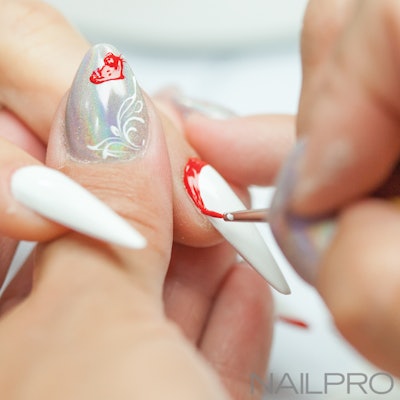 3. Using a detail brush, she carefully hand-painted a red Ruffian-style manicure. On the ring fingers, she also added red to the free edge, creating a portrait design.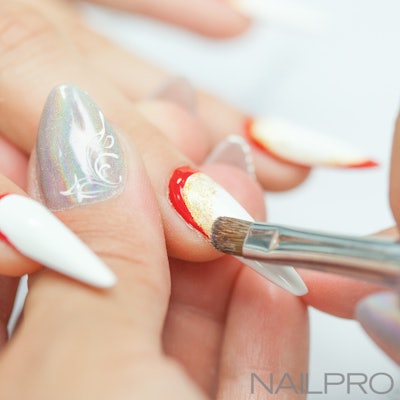 4. Then, Bakos applied fine gold glitter down the nail, concentrating the color just below the red cuticle area.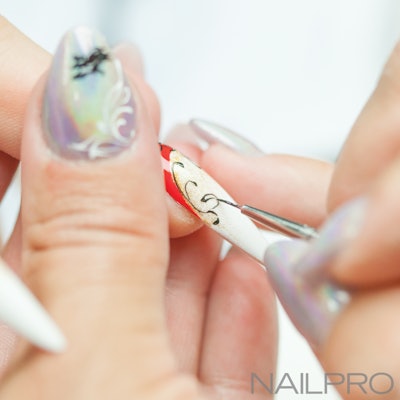 5. Using an ultra-fine-tipped brush, she painted swirls and accents with black liner gel.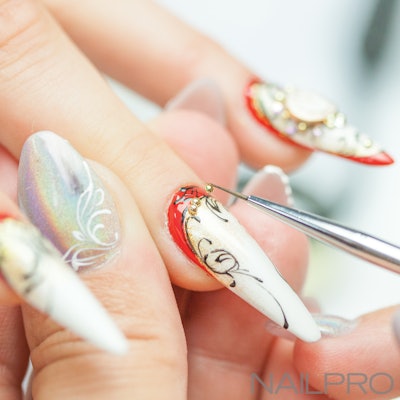 6. Bakos finished with careful placement of tiny gold seed beads dotted across the nails and a swipe of UV top coat.
Watch the video below to see this step-by-step in action.
What do you think of the cover nails featured in the December 2017 issue of NAILPRO?