Curious as to how nail artists paint pretty Hawaiian flowers so easily on nails? We're about to show you the method step-by-step using a few top colors from Gelish:
1.    Prep nails for Gelish application.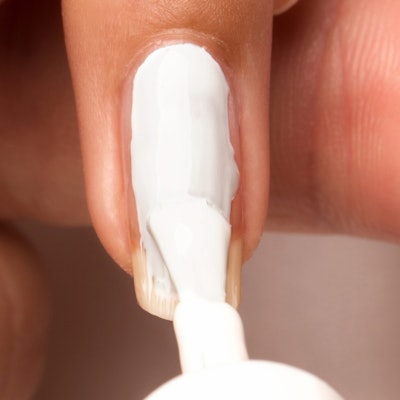 2.    Apply one coat of Arctic Freeze to the nail. Cure in the Pro 45 LED Light for 45 seconds. Repeat for full coverage.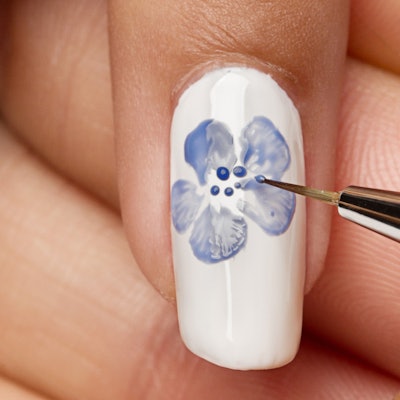 3.    Using a Gelish Striper Brush and Up In The Blue, draw five petals on the nail plate. Flash cure for 5 seconds. Next, create leaves surrounding the flower to accent the design.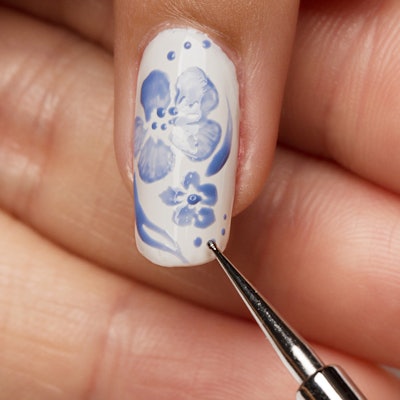 4.    For a more enhanced design, use a Dotting Tool and Up In The Blue and add small dots in the blank areas for more details. Cure for 45 seconds.
5.    Apply a thin coat of Top It Off sealer gel to the entire nail, making sure to cap the free edge. Cure for 45 seconds. Remove the tacky residue layer from the nail using Nail Surface Cleanse and Wipe It Off lint-free wipes. Massage Nourish Cuticle Oil into the skin surrounding the nail plate and enjoy your festive nail look.
Images: Gelish