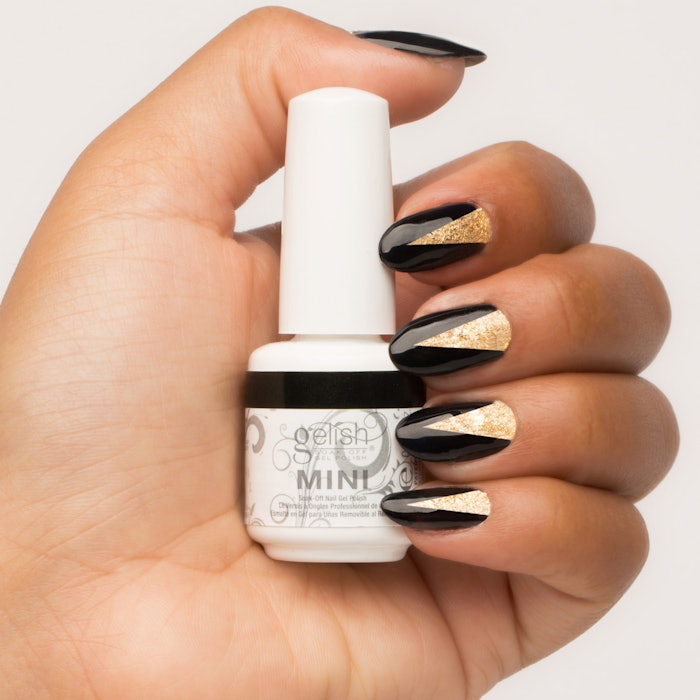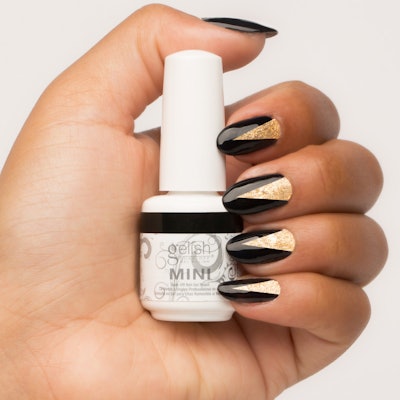 Try out this classy black and gold manicure inspired by the Queen Bee herself! Use products from Gelish MINI for the application:
1.    Prep nails for Gelish MINI application.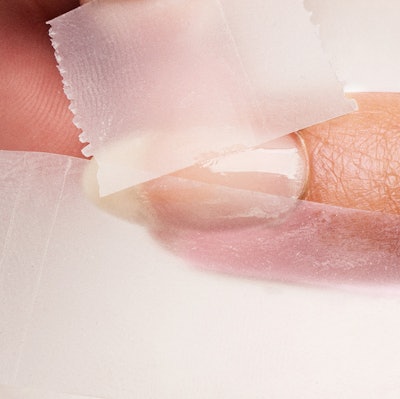 2.    Using tape, create a "V" shape on the nail bed.
3.    With a dotting tool, carefully apply gold flakes in the within the V-shape until completely covered. Gently remove tape. [If no gold flakes, carefully paint the line using All That Glitters Is Gold.]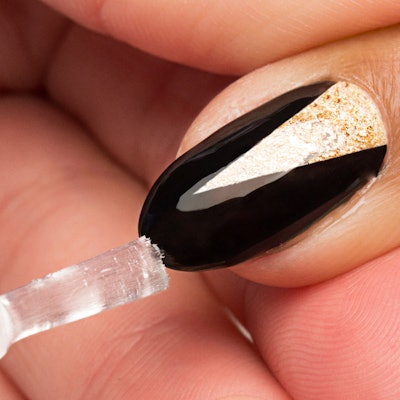 4.    Next, apply Black Shadow. Cure in the Pro 45 LED Light for 45 seconds. Repeat for full coverage.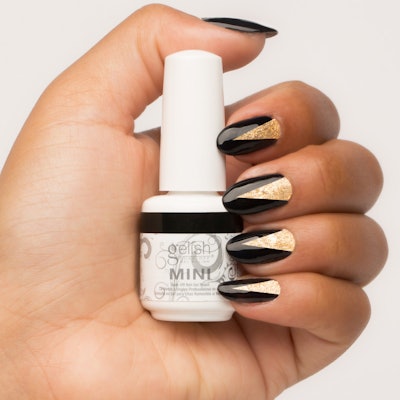 5.    Apply a thin coat of Top It Off sealer gel to the entire nail, making sure to cap the free edge. Cure for 45 seconds. Remove the tacky residue layer from the nail using Nail Surface Cleanse and Wipe It Off lint-free wipes. Massage Nourish Cuticle Oil into the skin surrounding the nail plate and enjoy your festive nail look.
[Images: Gelish]