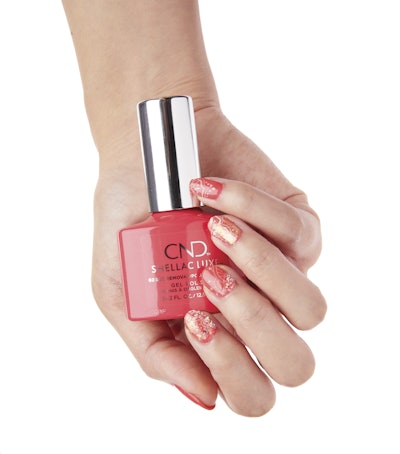 When the original CND Shellac exploded onto the scene, it changed the nail industry forever. Now, eight years later, the innovative minds at the company are at it again with the newest iteration: Shellac Luxe. Here, four experts from CND explain what it is and how it's shaking up the industry again.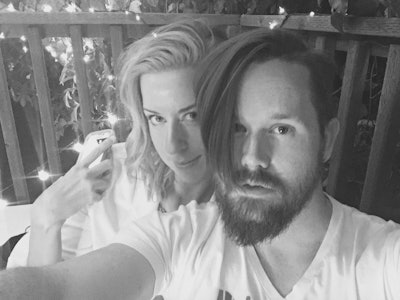 Jamie Welton and Kaleb Dixon, Research Chemists
"Shellac Luxe is a new and exciting two-component nail product. It's exciting for nail pros because it will save 15 minutes of service time. With no base coat necessary, there are fewer application steps, and with 60-second removal, nail pros will be able to decide what to do with that extra time. Time is precious and we're excited to give that gift back to our nail pros. It's exciting for clients, as well. With the fast, gentle removal of the Shellac Luxe system, any client who may have been hesitant to try out light-cured gel polish for fear of damage can now feel confident.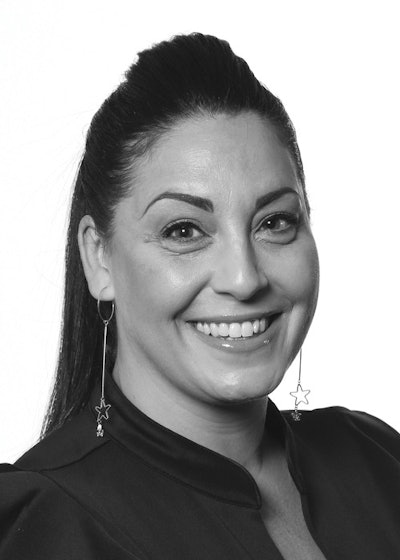 Roxanne Valinoti, Education Manager
"Believe it or not, the gel polish category was born only eight years ago with CND Shellac. And while many nail professionals can't imagine the industry without gel polish, more than 30 percent of potential clients do not wear it because they feel it's time consuming, difficult to remove or, worse yet, damaging to their nails. None of these could be further from the truth with proper education for application/removal techniques! Shellac Luxe opens the door for new clients. From a pro's perspective, the newly designed bottle is easy to hold—and the brush is the best part! With over 200 bristles, the flat, thin, curved brush mirrors the cuticle line making application fast and easy. The softer coating of the gel polish is perfect for clients with hard, brittle nails or those who are lift-prone."
Related: Tech Support: What are Heat Spikes?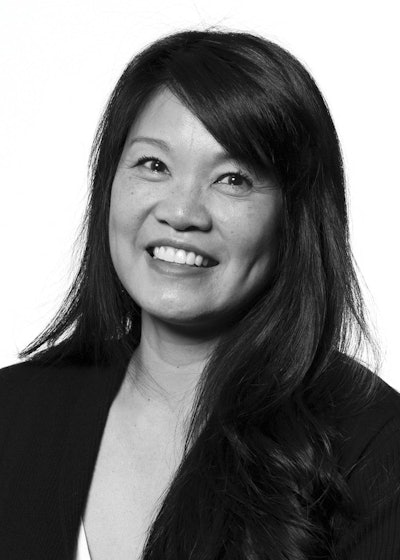 Reyme Ramirez, Domestic Brand Manager
"As a busy working professional, mom, wife and daughter, the luxury of time has become a precious commodity. A revitalizing manicure once deemed a necessity is now considered an indulgence that I infrequently schedule because I just can't find the time to squeeze in an appointment. With the introduction of Shellac Luxe, this has all changed! As a Shellac girl, I've always loved the rich shades, 14-plus day wear and the incredible high shine. Remarkably, CND Shellac Luxe gives me exactly the same benefits, but with a faster service time. Between its incredibly fast removal and two-step system, I can now easily squeeze in a service during my lunch break or kiddie carpools and indulge once again."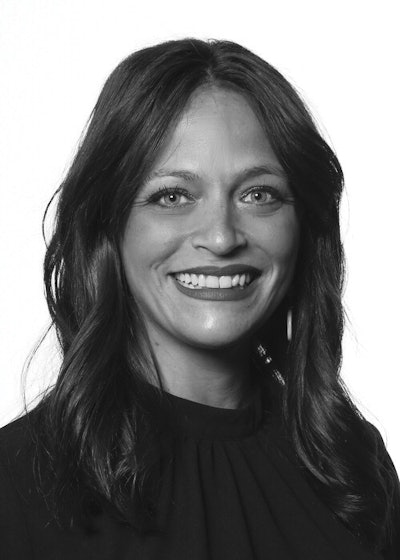 Vanessa McCullough, Education Ambassador
"The new Shellac Luxe offers easy application without the tedious process of applying a base coat. What's more, the quick and easy removal only takes 60 seconds. These two factors alone are huge timesavers for the nail professional. In the beauty industry, time is money. Removing a product doesn't make a nail professional any money. To be able to save 15 minutes of time is amazing, whether a nail pro decides to take a break and eat lunch or see more clients during her day. Cutting removal time from 15 minutes to 60 seconds seems impossible, but watching Shellac Luxe release from a nail plate is pure heaven. No scraping the nail plate! No buffing off product residue! Just a quick and easy release when wrapped with Offly Fast. This makes the gel manicure and pedicure that much easier. Clients will love the time saved in the salon as well. It's a win-win for all!"
Related: CND Introduces the Newest Member of the CND Family: Shellac Luxe
[Images: Courtesy of Armando Sanchez and the experts]
This article was originally published in the October 2018 issue of NAILPRO