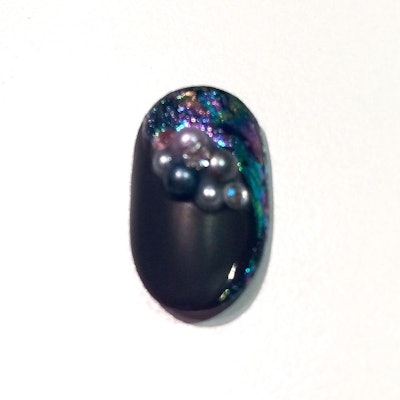 Danielle Candido, Northeast Regional Manager of Education, Hand & Nail Harmony, shows how to create this elegant high-shine foil nail using the new Gelish or Morgan Taylor Urban Cowgirl collection!
?Items needed:
•    Gelish Pumps or Cowboy Boots?
•    Gelish Black Shadow
•    Gelish Matte and regular Top It Off
•    Gelish Foundation
•    Variegated transfer foil
•    Varied sized flatback pearls and rhinestones
•    Detail brush
•    Fine point dotting tool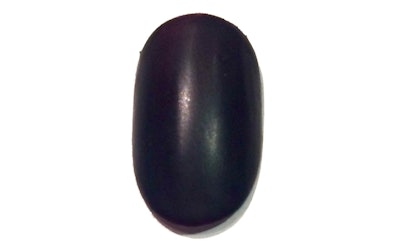 1.    Apply two coats of Gelish Pumps Cowboy Boots, curing each layer. Apply Matte Top it Off, cure and cleanse.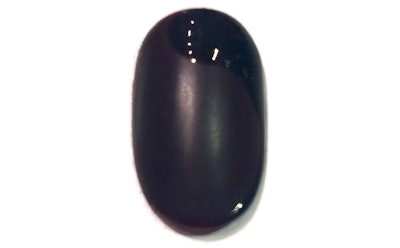 2.    Apply a "swish" of Gelish Black Shadow along the cuticle line and down the nail coming to a fine point at the free edge of the nail; cure.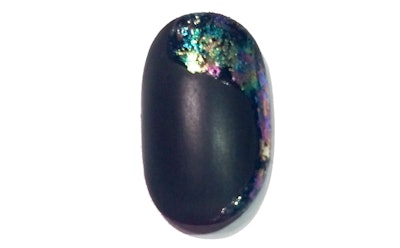 3.    Apply the transfer foil to the Black Shadow. The foil will stick to the tacky residue of the Black Shadow and nothing else. Apply regular Top It Off to just the foiled area. Cure and cleanse.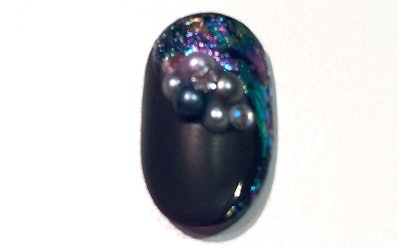 4.    Using a detail brush, apply a small amount of Foundation in the center area of the nail. Arrange the rhinestones and pearls larger sizes on the inside, smaller ones towards the edges of the arrangement. Cure. Using a fine point dotting tool, pick up a small amount of Matte Top it Off and fill the gaps between the rhinestones and pearls. Cure and cleanse.  Apply Nourish Cuticle Oil.
[Images: Hand & Nail Harmony]