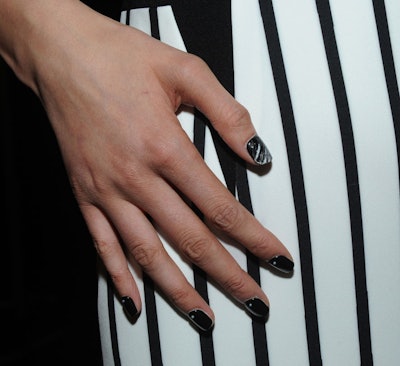 Lead stylist Gina Edwards for KISS Products worked with the nail team to create truly stunning looks for the Bibhu Mohapatra Fall/Winter 2015 New York Fashion Week show. It's clear that Edwards really stepped up to the plate and showed off her amazing talent with her work for this NYFW!
For the Bibhu Mohapatra show, Edwards sought inspiration in the contrasting patterns and colors in the collection. She used imPRESS in Text Appeal and adorned each nail with a pearl on the half moon. To accent the nails, she decorated the thumbs with white feathers. The juxtaposition of textures and colors in this look are the perfect match for the Bibhu Mohapatra collection.
"The play on texture perfectly complements the collection and brings a simplistic nail art with accent nails to the forefront for Fall," said Edwards, discussing her work this Fashion Week. Both looks are elegantly simple in their creation and absolutely stunning.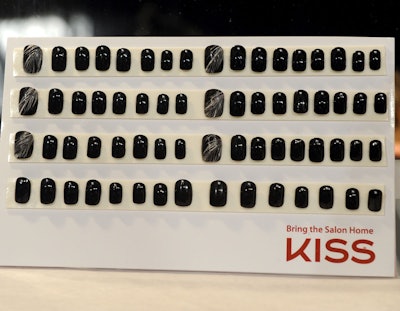 [Images: KISSProducts]