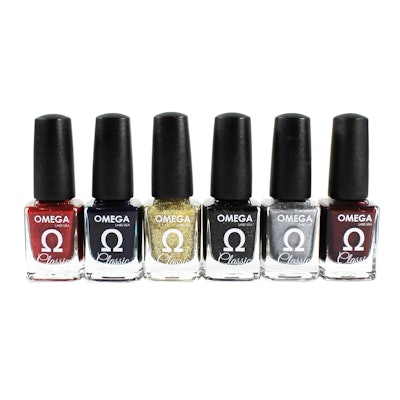 Win the Winter collection from Omega Labs USA!
The holidays are coming early for 5 lucky winners who will score the entire Omega Labs USA collection, which includes six gorgeous hues (left to right):
Sangria Swirl Glitter
Midnight Passion
Gold Holiday Glitter
Black Magic Glitter
Sensual Grey Glitter
Temptation
 
HURRY! Contest ends Sunday, November 30, 2014 at 11:59 p.m. Pacific Time!? Due to mail regulations, the giveaway will be limited to entrants in the United States.