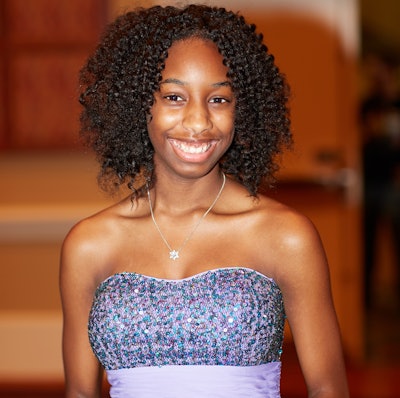 Big news for Alanna Wall, the incredible teenager behind the Polished Girlz! She will be an Honoree this year's 6th annual Nickelodeon HALO Awards, the awards show that recognizes real-life kids that are doing extraordinary things in their communities and "Helping and Leading Others" (HALO).
Haven't heard of Polished Girlz yet? The non-profit started by Alanna at age 10 goes into hospitals to give sparkly free-of-charge manicures to girls who will be staying there long-term. If girls are at risk of infection, the Polished Girlz will even suit up if needed with gloves, gowns, and masks, to keep their young clients safe.
Watch Alanna receive recognition by tuning into any Nickelodeon network (Nickelodeon, TeenNick, Nicktoons and Nick Jr.) Sunday, Nov. 30, at 7 p.m. ET/PT.
For a little more info on Alanna and Polished Girlz, check out our article here.