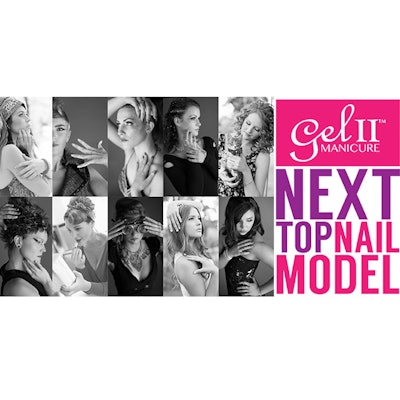 A stylist can create a fabulous set of nails, but what really gets it noticed is the right presentation. That's why Gel II is hosting their Next Top Nail Model contest. The contest is allowing over twenty students from the Northern Lights College in Dawson Creek, BC to compete in groups (each with hair stylists, makeup artists, and a model) to come up with the best overall images that show off nail artistry.
Each team was assigned a theme and told to create a look from head to toe. The themes were Fantasy, Steam Punk, Young Love, 50's Pin Up, Vegas, Geometric, Red Carpet, Tribal, Shock Value, Burlesque, and Natural Beauty.
They brought all their elements together and now the photos are in – they just need YOU to judge them! Cast your official ballot in the competition and help kickstart a career for one of these next nail artists by heading over to facebook.com/Geltwo and click on the Next Top Nail Model tab. Scores will be tallied up after July 18th, and the winner will be part of the Gel II team for Spring 2015!
[Images: La Palm Spa Products/Gel II]