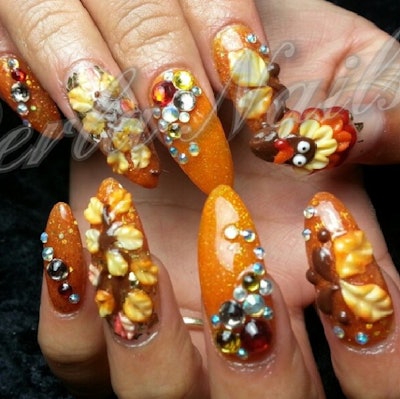 Word of mouth is the best advertising, so when your clients visit family gatherings this Thanksgiving, make sure they are rocking some memorable nail art to spark conversation!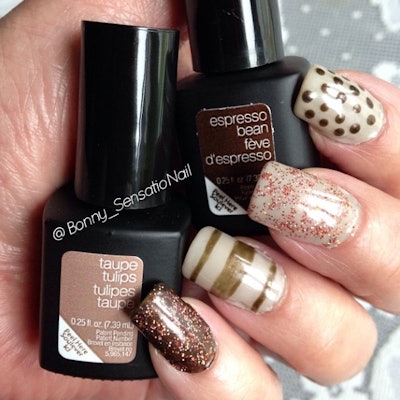 @Bonny_sensationail combined a few neutral Sensationail colors to make this mani perfect for fall!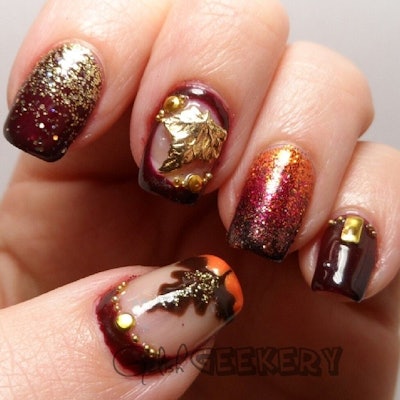 The @gelishgeek let the natural nail peek out under a layer of oxblood gel polish! A gold charm adds sophistication.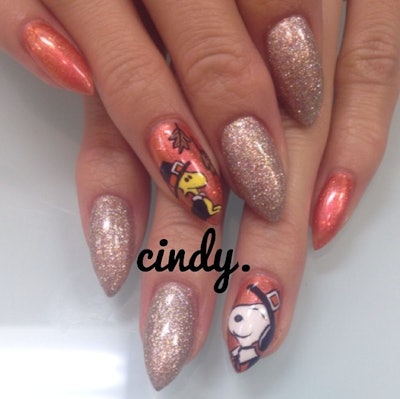 If your client is a fan of The Peanuts, these pointed tips by @icandy_cindy are perfect!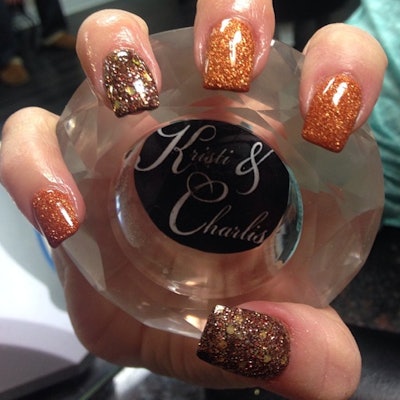 Glitter is necessary for any holiday! But @kristiandcharlinails already know this.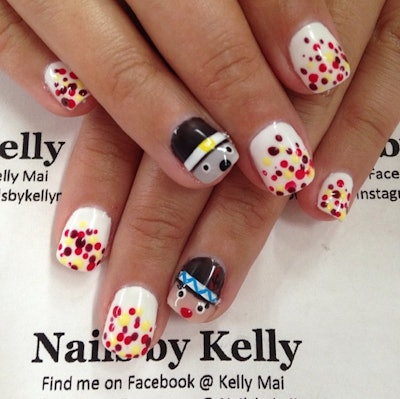 @Nailsbykellymf did a gradient with spots of fall colors and cute accent nails.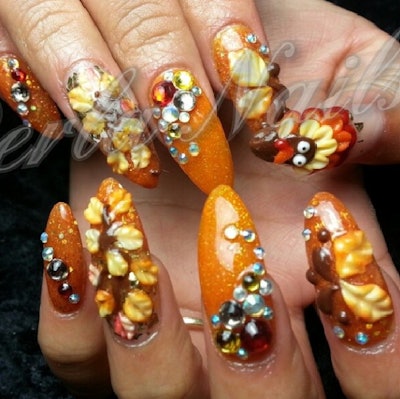 @Perlanailshoustontx went all out with beads, leaves, and even a sculpted turkey!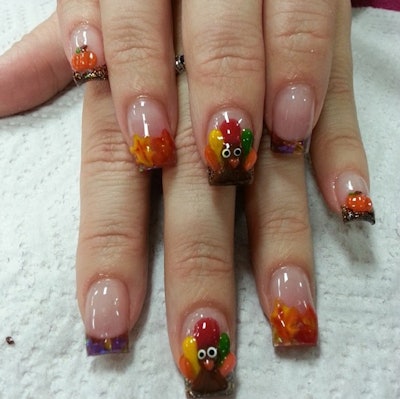 A perky turkey sits atop the middle finger of these digits done by @queenver0.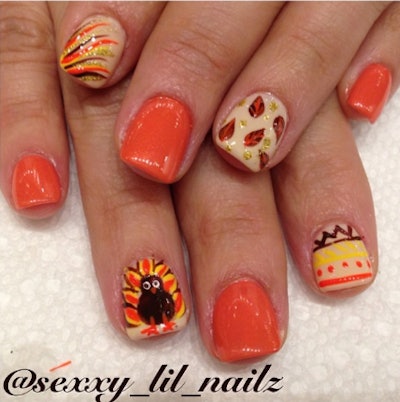 These freehand fall designs by @sexxy_lil_nailz are totally bold an eye-catching!
[Images courtesy of respective Instagram users mentioned]