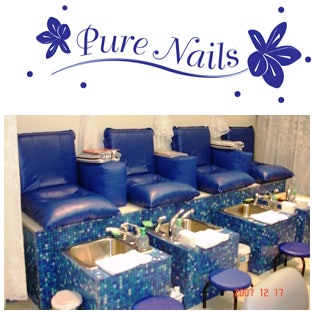 Welcome to our new feature "NAILPRO-file" where we highlight neighborhood nail salons and their owners from around the country and around the globe! !
This week's salon is in Honolulu, Hawaii
Meet owner Yuko Ho of Pure Nails!
Salon Name: Pure Nails
Salon Open Since: 2007

Salon Address: 801 Kaheka Street (Inside Don Quijote)

Salon Phone: 808-955-1121

Salon Website: www.pure-nails.com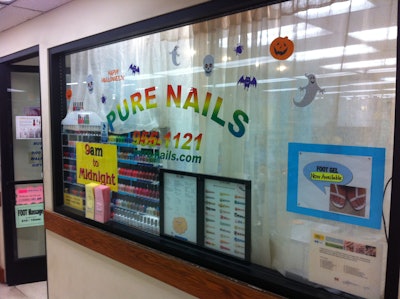 Tell us how you decided to open your own salon.
We wanted to open our own salon for the graduates that came out of our school, Honolulu Nail Academy. A place where they could work in a safe and clean environment.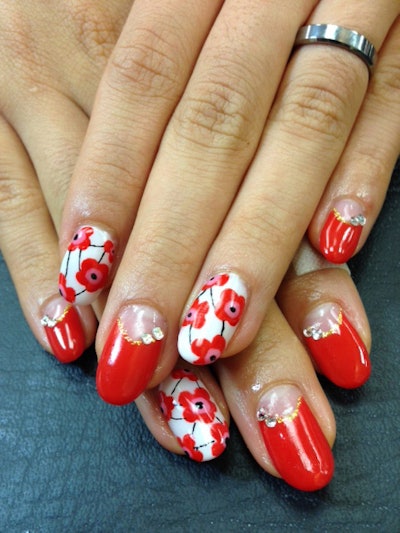 What sets you apart from other salons in your area?
Pure Nails is multicultural with a majority of our technicians who are able to speak another language (i.e. Japanese, Korean, Vietnamese, Spanish, and Portuguese). Also our salon is open 7 days a week from 9:00am to 12:00am (midnight).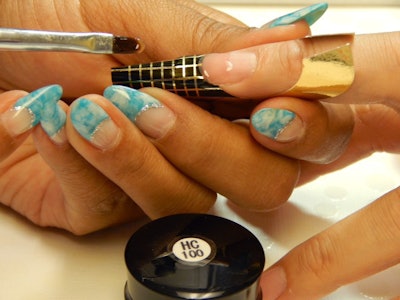 What is your most popular service?
At Pure Nails we are known for our Gel services. If it's a gel natural nail overlay, gel tip extension or gel sculpture, we are able to recommend the right fit for our clients. We also use a number of gel lines such as Trump Gel and Calgel.
Our spa pedicure with design/art is another popular service here at Pure Nails. With our spa pedicure, our clients soak their feet in our sea salt soak. We perform nail care where the cuticle care is followed by a scrub, a cooling gel, and a massage then ends with hot towels and polish.
Our design books are unlimited with photo samples all done by our technicians for our clients to choose from. Gradation polish is a popular choice amongst our clients.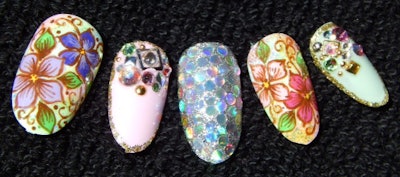 What products do you use in your salon and why did you choose them?
We carry Trump Gel, Calgel and OPI polish to name a few.
We use Trump Gel for the UV/LED dual cure capability. It has a soft soak gel line as well as a hard gel soak off line that is used a lot for extensions. Trump also has over 125 colors.
Calgel we like to use for the UV soft soak off line and its long lasting wear.
OPI is such a popular brand and they have amazing colors!
Do you offer retail? If so, what's your best-selling product?
We sell OPI polish. It's a very popular product amongst the tourists who pass through our salon.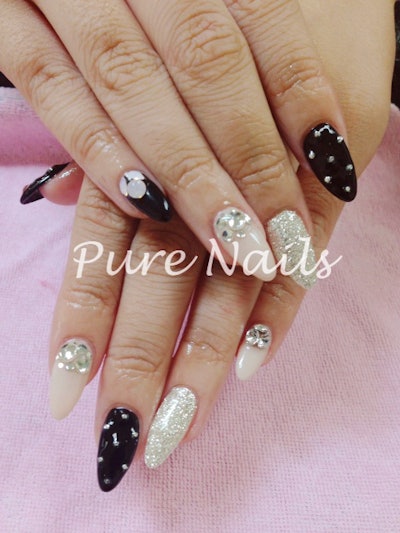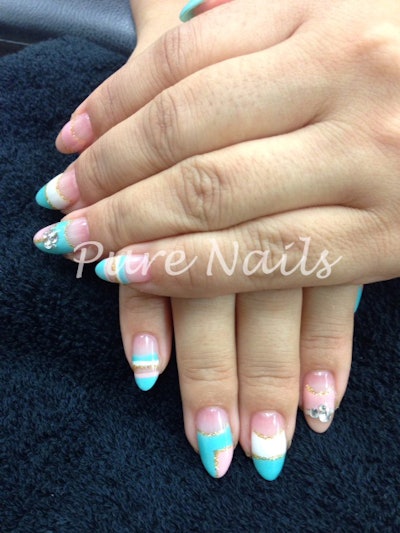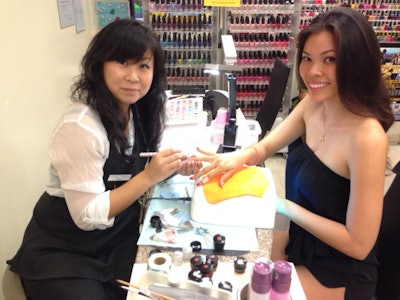 What's the best compliment you've received about your business?
That our staff is very friendly and also professional.  That they take the time out to educate the clients as well as provide them great service.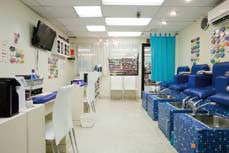 What is your craziest/funniest salon story?
When we first opened, a lot of people would ask us what our hours were. When we would say we were open 7 days a week from 9:00AM-12:00 Midnight, they would look at us like we were crazy. Eventually, they would always ask us again: "till midnight?" as if we'd made a mistake when we told them the first time!  And we would always respond, "yes, till midnight!" To this day, we still think the reactions we get to our hours are pretty funny!
What advice would you pass along to other salon owners?
That sanitation and disinfection should be one of your highest priorities.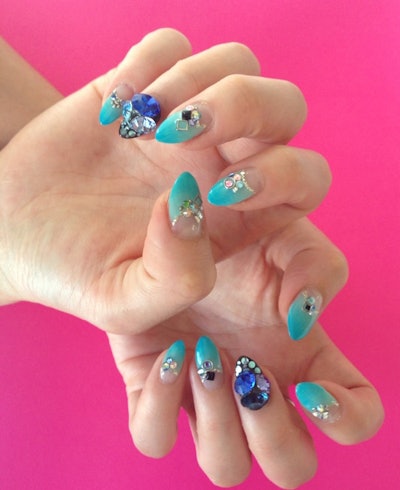 Is there anything else you'd like to add?
Try to keep an open mind as times are always changing. Take the time to listen to your customers as well as your staff.
You can find Pure Nails on the web:
Website: www.pure-nails.com
Facebook: Pure Nails HI
Instagram: @purenails808
Check out Yuko Ho's "Nailed Down!" interview here »
Would you like your salon featured in NAILPRO-file? Contact Chrisi Talyn Saje in the NAILPRO web department: here »
NAILPRO reserves the right to edit submissions for length, grammar and clarity.