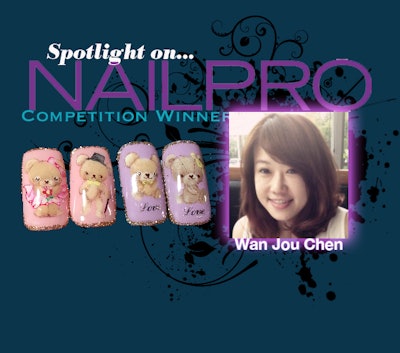 Welcome to Spotlight on… NAILPRO Competition Winners.
Here we interview outstanding Nail Artists who have placed in past Nailpro competitions and highlight their work.
This week we speak with Wan Jou Chen, who received first place in the NAILPRO Pasadena 2013 3-D Nail Art – Inventions Theme Veteran
Where do you live?
Rowland Heights, California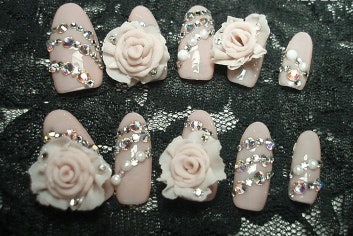 Which competitions have you won?
NAILPRO Pasadena 2013 First Place: 3-D Nail Art – Inventions Theme Veteran (see pic below)
NAILPRO Long Beach 2013 First Place: 3-D – Novice Game Pieces Theme
NAILPRO Long Beach 2013 First Place: Fantasy Nail Art – Veteran – Theme Kings and Queens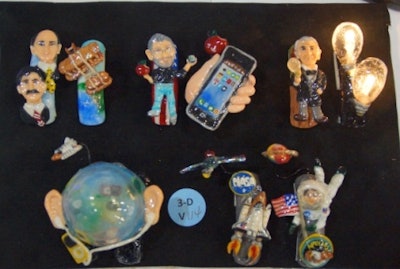 What was your first competition?
My first competition was a NAILPRO competition.
What made you decide to compete?
I wanted to use this opportunity to meet nail technicians who love nail arts just like I do and to truly understand the world of nail art. I hope this will give me more power to create.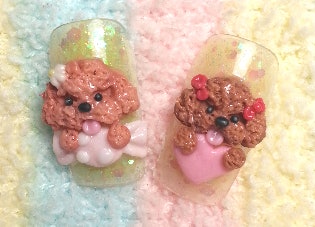 Why do you enjoy NAILPRO competitions as compared to other nail competitions ?
They are an international event where I can meet strong competitors from all over the world.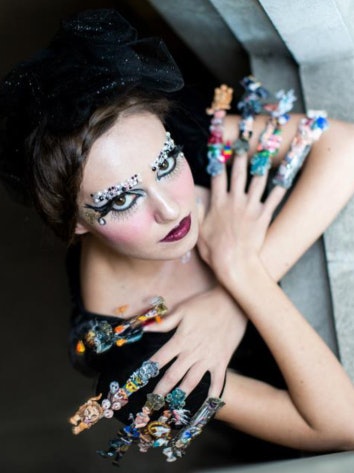 Where do you work?
Right now my salon is in the planning stage. The estimate is to open sometime this year.
Who inspires your work?
Friends and clients.
Are there any tools you can't live without?
3D power and acrylic brush.
Do you have a favorite technique or style?
I love cute!

You can find Wan Jou Chen on the web:
On Facebook: Albee's Nail
Click here to learn more about NAILPRO's Competitions!
NAILPRO reserves the right to edit submissions for length, grammar and clarity.