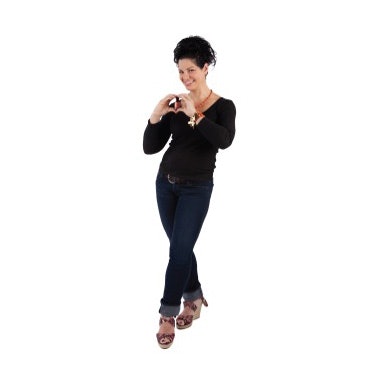 Find out more about color expert, designer and visionary for Zoya nail polish, Rebecca Isa:
What inspires you?
Life and living; I have always believed that inspiration surrounds us and that you just have to be willing to push pause for long enough to experience it.
What is your favorite type of music?
The baby and I really enjoy the Indigo Girls and Jack Johnson; my 8 yr old however loves Green Day, so that is usually what's playing. Of course I then have to remind him that Billie Joe has a potty mouth and not to repeat certain lyrics at school…no offense to the band.
Are you a morning or night person?
Ugh! I used to be the definition of a night person but that all changed when I started getting up with the baby; he is a morning person and now so am I.
What is your guilty pleasure?
That's an easy one, key lime pie! I'm lucky I don't live in the South or I would have a serious problem; here in the North it's only on the menu during the summer.
[Image courtesy of Don Bensman]
---
Post your nail art in our user Nail Art Galleries » and share, vote or link from your own nail art blog! Don't miss our digital edition for this month's nail art how-to » and check our website's step-by-step nail art » for nail art from past issues!
---