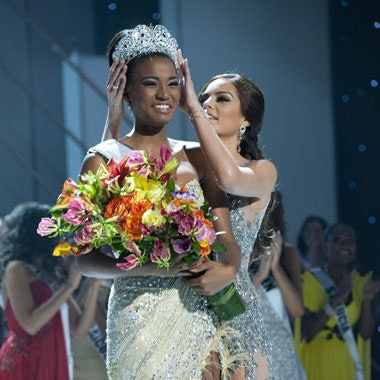 Miss Universe Leila Lopes from Angola was crowned in Sãn Paulo, Brazil, on Monday, September 12.
Founder and Chairman of Farouk Systems Farouk Shami was a judge at the live televised pageant. Farouk Systems is the maker of CHI hair and nail products and BioSilk brands and was presenting sponsor of the Miss Universe Pageant.
"Sao Paulo and Brazil has been a wonderful host. It's been a blockbuster weekend for Farouk Systems launching first at Beauty Fair and now being at the Miss Universe Pageant. Judging 89 beautiful women will be difficult, but I will manage," Shami said before the pageant.
OPI Products was the Miss Universe Organization's official nail care sponsor and launched a four-piece, limited edition nail lacquers: Congeniality is My Middle Name, It's MY Year, Swimsuit…Nailed It! and Crown Me Already!
Lopes appears in the video below (at 1:13 minute mark), speaking about inner beauty while wearing Congeniality is My Middle Name.
[Image and video: © Miss Universe L.P., LLLP]