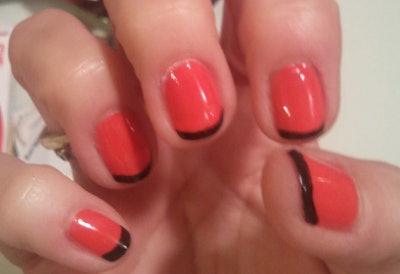 Nail Art Pens from CinaPro Nail Creations are not only fun to play with but can prolong your manicure.
Often the gals at Nailpro will throw on some nail paint to "touch up" a stale mani. These pens are perfect and with Halloween just around the corner, you'll want to stock up on them. (Okay, I know but Halloween is my favorite holiday!)
I'm showing two different times when I used the black nail art pen from CinaPro to extend a mani. It's a super easy and quick way to do a French and purse sized for special occasions when the nails need to look their best!
—Megan James